4 Strategies to engage millennials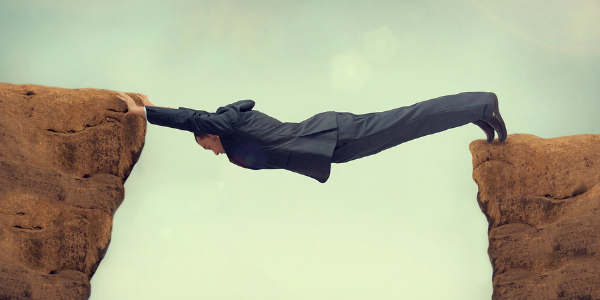 A recent report released by Scratch identified the Financial Sector as "the industry most likely to experience severe disruption in it business model." The study reveals that 53% of Millennials don't think their bank offers anything different than other banks. In fact, 71% of Millennials would rather visit the dentist than a bank, and millennials list Chase Bank, Wells Fargo, Bank of America, and Citi Group as their four least loved brands. Unlike these large banks, Credit Unions are well positioned to capture the attention of this young generation.
The millennial generation is the largest generation in the US today, but according to The Financial Industry Regulatory Authority, Millennials have a poor level of financial literacy. Most (65%) are going to their family and friends for their financial advice and only some (48%) are going online to learn. Credit Unions have the opportunity to fill this void and build relationships for the future. Through our research, Buzz Points has identified four leading strategies to engage Millennials. Receive more information and a free webinar here.
Become a trusted advisor
When Millennials were asked why they are not turning to financial professionals for advice the majority responded that they never thought of it or they were expecting to learn when the situation arises. For a credit union, the opportunity is now.
The American Marketing Association released a report in January 2014 that brought to light the natural order consumers' purchase banking products. For example, it is more likely for a member to open a savings account before they take out a loan. Furthermore, AMA discusses how a person's loyalty is directly correlated to his demand maturity, or need for a product. The closer a credit union can align a member's demand maturity with a product the more likely it is for that member to come back for a second product. This relationship builds trust between the financial professional and member.
Social Connection
A common trait found throughout this generation is their desire to share information. Meet them on their own platforms by creating a social media presence that is engaging and relevant. Don't become overwhelmed if you are just starting to use social media or feel that you have to be everywhere all the time. Start with one platform, like Twitter or Facebook, and grow from there. Post often and keep the conversation going by sharing insightful facts as well as fun events. Feel free to reach out to @buzzpoints for any questions.
Be Mobile
Between social networking and gaming, almost all (88%) of Millennials do their banking online and half of those use their smart phones. A full featured mobile application can be expensive to install and manage due to the level of security required. However, as a local credit union, remember to stick to the basics. Studies show that the majority of banking activities on mobile applications include checking account balances and transferring money between accounts. Cut frills and costs to satisfy the needs of Millennials by offering the basic functionalities that mobile banking already displays.
Establish Loyalty
While Millennials are characterized as more team oriented than previous generations, they do expect to be rewarded for their actions. A loyalty program is the easiest way to drive card use while providing the rewards that Millennials expect. According to the US Millennial Survey, 78% of Millennials seek out loyalty programs and are more likely to choose a brand that offers a loyalty program than those that do not. Studies also show that instant discounts, special offers, gift certificates and cash cards are top request for rewards programs. Buzz Points has aligned our incentives to meet these needs, while supporting a shop local cause that benefits your local community. Find out more by emailing sales@buzzpoints.com.
Download the full webinar, Bridging the Gap Strategies to Engage and Foster Loyalty with the Millennial Generation, here . You can also join our conversation about Millennials by following @buzzpoints with the hashtag #engageMillennials. Here you will find ideas generated by credit unions and industry leading figures that are geared towards engaging the Millennial Generation.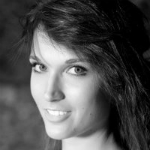 Holly Watson brings 5 years of experience to the small business marketing and online communication field. Prior to Buzz Points Holly managed the marketing communication and events for a local ...
Web: buzzpoints.com
Details