4 things to give yourself everyday
Before you can reach out and be good to others, it's critical you take time to care for yourself first. Until you are happy at home and at work, it's incredibly difficult to extend positivity to those around you. Here are four things to give yourself daily for a more enriched life.
Credit
You may not get enough credit from loved ones, coworkers, or your boss so it's time you start acknowledging your own accomplishments. Think every day about what you are doing well and ways you have succeeded. Even small victories can motivate you and give you the confidence needed to continue excelling.
A break
We all need time to regroup and get back on track. Don't be too hard on yourself when things at home or at work get tricky. Remember you are doing the best you can and always remind yourself of the importance of taking time out to reset and refocus.
Time
Some good decisions are made quickly while others take more time and consideration. Don't rush into things at home or in the workplace because with time comes careful thought and preparation. All too often we experience stress as a result of our many daily tasks and responsibilities. So, take it one thing at a time and remember the tortoise, not the hare, won the race.
Attention
Many of us are consumed with the need to take care of or please others, often at the expense of our own wellbeing. Give yourself the attention you deserve. Whether it's treating yourself to a spa day, relaxing at home, or going out for a hike, take time out for yourself as often as you can. Remember how hard you work and that you've earned it.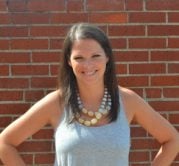 Wendy Moody is a Senior Editor with CUInsight.com. Wendy works with the editorial team to help edit the content including current news, press releases, jobs and events. She keeps ...
Web: www.cuinsight.com
Details