The 4 worst office personalities
Do any of them describe you?
The Instigator
There's always that one person who loves to stir up trouble. What is it about drama that they love so much? The root of the problem lies in the fact that this employee has way too much free time. Maybe recommending them to your boss for a certain new project may cut down on some office gossip.
The Suck-Up
This employee will laugh at every single joke your boss makes. The suck-up has a constant yearning to be liked and will do anything to remain on your boss' good side. In our childhoods, this person was referred to as the "teacher's pet."
The Constant Competitor
Some people are just more naturally competitive than others, and that's okay. But when certain coworkers take it too far, it can be difficult to handle. The constant competitor is always aggressive and will do whatever it takes to "win," even if that means throwing you under the buss.
The Slacker
For some reason some individuals have the ability to literally get away with anything. Whether it's because they have a charismatic demeanor or just find a way to get others to pick up the slack, this personality type is known for their laziness. Just because they behave a certain way doesn't mean you should, so make sure to not let their slacking off affect your job performance.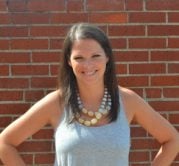 Wendy Moody is a Senior Editor with CUInsight.com. Wendy works with the editorial team to help edit the content including current news, press releases, jobs and events. She keeps ...
Web: www.cuinsight.com
Details