5 marketing shifts to drive results in 2023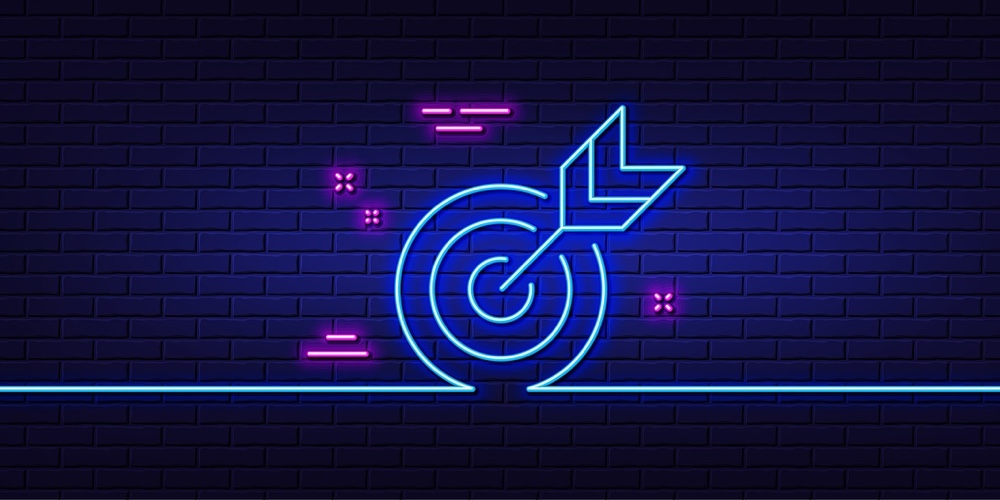 In 2023, credit unions are already seeing lending slow and deposits drain. The interest rate environment is the top concern for credit union leaders for 2023. The cost of funds is up, and profitability is feeling the pinch.
What does that mean for credit union marketing leaders in 2023? Better reporting will be needed to ensure the best possible ROI. Tailoring your messaging to consumers' wants and needs will be even more essential. And successful marketers will be laser focused on choosing the best bang for their marketing budget.
Here are 5 shifts to ensure your credit union marketing can drive needed results this year:
Leverage data analytics for smarter decisions AND to prove ROI 
Executives that are accountable for delivering overall results for their credit unions are looking for more in their reporting packets than page views. The old adage that we know half our marketing works, just not which half, won't cut it anymore.
Marketing results reporting must be tangible and tied to profitability. Marketers need the right tools in place to demonstrate ROI – not just for a specific campaign but also to demonstrate the "halo effect" from intelligent targeting where members adopt other products as well. A next generation data analytics platform is necessary for this sophisticated performance insight.
Within weeks of launching such a platform, Aaron Goff, the CEO of Clackamas Federal Credit Union in Oregon, explained that "we are already collaborating with our data insights and making smarter, faster decisions to improve our member relationship building." Visibility into how marketing is driving the business at the highest level should be at the top of every marketer's priority list.
Ensure your brand has its best foot forward
High-functioning brands have a shared promise, a well-defined personality and an inspiring purpose. Brand isn't just about ensuring the latest logo is in all the right places. Your brand is a powerful tool for connecting and inspiring your staff, your members, and the prospects you want to attract. A high-functioning brand sets the tone for every decision the credit union makes and is accounted for in every aspect of the business. It's widely understood and embraced from the CEO to every frontline teller.
Frontwave Credit Union's CMO Todd Kern credits their high-functioning brand with helping guide the credit union's marketing through the craziness that was 2020. Frontwave leaned into its brand as "fighters," which fueled the team's spirit to step up and serve its members and communities to an even higher level than ever before.
If that sounds intangible, the data proves that it matters. Members are more loyal to credit unions that deliver a meaningful member experience, especially during challenging economic times. In fact, the majority of JD Power survey respondents said with the right support they "definitely will not switch," and 78% said they "definitely will reuse" their financial institution.
If your brand today is not operating at this level both internally and externally, now is the time to invest in it so that the benefits can start compounding.
Ironically, data helps your credit union be more human to your members. Data-driven personas help your credit union target the right message to the right members at the right time.
With lifestyle and life-stage personas, your credit union will be able to focus on prospects in your markets who are most likely to build deep relationship with you. And once they become members, you will be able to earn more of their business because your credit union understands their needs better than anyone else.
The impacts of a data-driven persona strategy should extend beyond your marketing department to almost every aspect of the organization from your member service team's training, to product development, even board recruiting. Therefore this, like brand, is a strategic initiative led by Marketing that benefits everybody organization-wide.
Connect through potent storytelling
Video is a powerful and strategic solution for delivering your brand and product messages in an emotionally potent way. They say a picture is worth a thousand words, but now there's data to show that a single minute of video is worth 1.8 million words. Additionally, Social Media Week found that 78% of people watch videos online every week and a whopping 55% of those watch on a daily basis – and they want more. The best data point, however, is that consumers of videos retain 95% of your credit union's message versus 10% of text.
Focus on existing members to deepen relationships
We know that being there for our members through economic uncertainty is important. Combined with the cost of acquiring new members (upwards of $1,200 each) deepening relationships with existing members needs to be an important part of delivering value in 2023.
Relationships are based on a foundation of understanding. Credit unions have a long history of treating their members like individuals not numbers – but this also means that often it's the members who come into branches regularly who end of driving that impression. In reality, your most impactful members are often the most difficult to identify and fully understand exactly because of the complex mix of products and channels they have adopted. But keeping them engaged is mission critical this year, especially as every other financial institution in town is ramping up their efforts to lure them away from you.
Organizations that strategically invest in growth through challenging times, rather than pulling back and hunkering down, tend to emerge on the other side in a winning position. 2023 is a year to ensure that all your "systems" are in high performance mode – from your brand system to your reporting system, and every piece of MarTech and internal process in between.
Charlotte brings over 12 years of experience in account management, brand strategy, and consumer insights development to guide positive outcomes for clients. She is passionate about storytelling to connect brands ...
Web: https://www.strumagency.com
Details