A new day for credit union advocacy
America's credit unions have never been more resilient, and perhaps never more necessary than now. In the past year when Americans faced multiple crises, credit unions had their back, and proved their "People Helping People" mission — EVERY. SINGLE. DAY. 
Credit unions waived millions and millions of dollars in fees, modified loans to help consumers keep their cars and stay in their homes, provided flexibilities unheard of in for-profit banking systems, and secured $9 billion in Paycheck Protection Program loans that were lifelines for small businesses and their employees during the peak of the pandemic. And credit union employees? They doubled down on their service mission, working days, nights, and weekends to help their members get loans and grants. They kept services flowing through secure technology, and in safe, socially distanced branches. They accelerated into the digital future to meet their members' needs, while maintaining human connectivity.
What has become clearer than ever, is that all consumers must know that they can choose, and should choose, a not-for-profit, cooperative credit union as their financial services partner. I am very proud of the fact that credit unions have now become the preferred financial services providers for the majority of consumers who live in the region served by the Northwest Credit Union Association, and for 133 million Americans served by the national credit union movement. 
Credit unions' increasing popularity is defined by the real, tangible value that we deliver to members. Our cooperative structure enables us to put members' needs first. It motivates us and holds us accountable to Main Street.
It's been my privilege to serve as Chair of the Credit Union National Association's Board of Directors this last year. In this position, I had a front row seat to witness your extraordinary service. Although I am a life-long credit union member, I have never been more inspired than I am now.
The challenges credit unions faced and conquered showed those of us in the movement that we can do even more. It kept us in touch with what is important: our families, our communities, our nation, and each other. In a word: people. People over profits, every time. 
This nation needs more of what credit unions do, and policy makers can help us by removing artificial barriers and unnecessary limitations that prevent us from servicing the needs of all people in our communities.  
As we convene for the virtual CUNA GAC, we are well positioned to tell the credit union story in the 117th Congress. Key leaders of the Senate Banking Committee, Senate Finance, the House Financial  Services Committee, and the House Ways and Means Committee, are veteran legislators, many of whom have long supported credit union priorities. But they will have to consider the needs and requests of many conflicting industries and interest groups. Our relationships with them cannot be taken for granted, and outreach to them should be ongoing. 
This Congress also has more than 60 newly elected representatives. And in every statehouse across the nation, there are dozens of new representatives as well. What an opportunity! They need to know our story, too. Many may already be credit union members, but do they fully understand the benefits that credit unions' cooperative structure delivers to their constituents? They need to know the importance of maintaining and leveraging our not-for-profit tax status, because that is what drives so much of the collective value we deliver to members – their constituents!
Throughout this year, we should remind our elected representatives how credit unions always have been there for members, and how your work took member services to new heights when the global pandemic landed on our doorsteps – and closed so many doors.
Not long ago, I learned about a young couple in Boise, Idaho, who are members of CapEd Credit Union. Anthony and Liz Madrid worked for years before they were able to achieve their career dream, which was to open a single-chair luxury barber shop, right there on Main Street in Boise. When the "stay home" orders were issued in their state, they had to close their business for two months. A PPP loan from their credit union kept their household healthy, and once they were able to open again, their hundreds of loyal customers came back for the best hair cuts in town. They can't say enough good things about how easy their credit union made the process for them. 
Looking forward, credit unions like yours will play an important role in helping families like the Madrid's, and businesses like their barber shop, to get back and stay on their feet. Those are the real member stories that policy makers relate to and remember. 
Through advocacy, we can keep those member stories in front of elected officials every day – through virtual meetings, by engaging with them on their social media sites, calling just to thank them, and when it is safe to do so, inviting them to visit your branches. 
Every credit union has the same North Star – putting their members' needs first. And every credit union has a unique story to tell. 
Shout your story from the rooftops! Your lawmakers will be glad to see you. Credit unions are a bright light for them.
The Northwest Credit Union Association is a proud member of the American Association of Credit Union Leagues (AACUL) and is committed to collaborating with leagues nationwide to foster the prosperity of the entire credit union movement.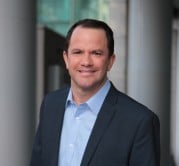 Troy Stang serves as President and CEO of GoWest Credit Union Association, the trade association representing more than 300 credit unions in Arizona, Colorado, Idaho, Oregon, Washington, and Wyoming, and ...
Web: https://gowestassociation.org
Details