A rewrite to credit union history?
During my first weeks working for CUNA back in 2007 I was given extensive education on the history of credit unions. Initially, I was surprised to learn that movement founders Dick Ensweiler and Jim Blaine were still active in the industry!! Joking aside, as I did more research I heard the stories about Alphonse Desjardins, Roy Bergengren and Edward Filene and their influence on the credit union industry as we know it today. The website www.mycreditunion.gov, has a great timeline page that outlines the global history of credit union development starting with Friedrich Raiffeisen in 1849.
Fast forward and just a few weeks ago, my older brother was visiting our ancestral hometown of Sobotište, Slovakia when he sent me this partial photo with a note saying, "Visiting Sobotiste the Slovak town where Micas originated from we discovered in the museum that the very first credit union in the world was organized here!!!" This of course sparked a flurry of research about this Samuel Jurkovic fellow and his so-call, first credit union.
What I learned is this. In February 1796, Samuel Jurkovic was born in Brezova, Slovakia roughly 20 kilometers (12 miles) from the town of Sobotiste. He became an educator, author of textbooks, cooperative organizer, and community leader in his home region. In 1845 Jurkovic founded Spolek Gazdovsky in Sobotiste, considered the first credit cooperative in Europe and the first cooperative in Slovakia. In 1995 the Slovak government even issued a stamp commemorating Samuel Jurkovic and the 150th anniversary of European credit cooperatives.
Now, I recognize that I am biased toward my Slovak brethren and the impact that his life had on the development of credit unions. However the facts seem to be the facts. Perhaps there are cooperative and credit union historians out there that would like to provide additional insight and comment on this, what I consider to be a fantastic historical finding!! Go Slovakia! Go credit unions!!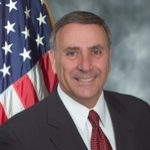 Dan Mica, former head of the Credit Union National Association (CUNA), established The DMA Group as a means to combine a myriad of experience into a one-stop consultancy. Elected in ...
Web: www.dmagroupdc.com
Details