Accelerated digital transformation requires focus on people first
The COVID-19 health emergency has made accelerating rates of change normal, and it is hastening the digital revolution. ZOOM interfaces among credit union staff and management, the increasing cybersecurity focus, and more rapid adoption of artificial intelligence and cloud-based activities are an increasingly integral part of business today. The worrisome health situation has forced previously change-resistant managers to trust and employ greater use of digital approaches. Executives now seek to deploy technological tools to improve both the customer and the employee experience and to increase organizational efficiency. 
Still, in a progressively more digital world, it's your people who matter. For your people to be engaged and motivated, they must feel a sense of safety about their health and well-being and know that the credit union is committed to them. Likewise, engagement grows and the chance of implementing successful strategies increases when the credit union invests in the human capital needed for technological capability and competency. 
The pandemic creates great pressure on employees economically and physically. Accordingly, they rank economic security and health-related well-being as among their highest workplace priorities. A workforce that feels safe and knows that management has their backs is critical to engage employees in any change management, and a digital transformation is no exception. As a result, credit union leaders must determine whether a major difference exists between leadership's view of employee care and safety, when compared to the perception of the employees. Unfortunately, according to a recent IBM Institute for Business Value report there is a gap between employee feelings about their company's commitment to them and management's view. About 80% of executives felt their organizations were supporting the physical and emotional health of the workforce, while less than half of employees agreed. Although, these data are not credit union specific, it is a caution for any leader in this unsettled environment.
Continual employee skill building and enhanced worker proficiency are foundations of success in a technologically shifting environment. Nevertheless, according to IBM, only 38% of employees believe the organization is "helping staff learn the skills needed to work in a new way". Conversely, three-quarters of managers felt they were doing so – another flashing yellow light. Smart credit union leaders understand how enterprise agility and organizational resilience are directly related to upskilling staff. People must have the learning tools they need for innovative solutions to new and existing problems and opportunities, including crisis management, risk management, cybersecurity, and member service. 
Every credit union must be a learning organization that addresses the challenges of worker safety, security, and skill building. There is immense opportunity for leaders to get this right. When employees feel safe, both physically and economically, their minds are freer to learn and apply that learning. It then follows that learning fosters employees that are engaged and more motivated. Your workforce has an enhanced capacity to use digital tools to take action with speed and agility. To provide your credit union every chance for success, be sure your people are as capable, resilient, and adaptable as their technologies.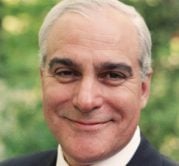 Founded in 1996, Stuart Levine & Associates LLC is an international strategic planning and leadership development company with focus on adding member value by strengthening corporate culture. SL&A ...
Web: www.Stuartlevine.com
Details