Be vigilant about your mission and values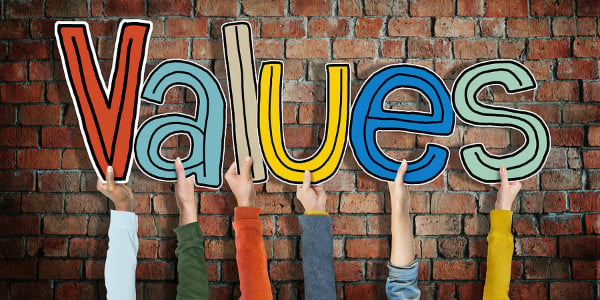 Is your organization working smartly and effectively to ensure that your mission becomes a reality? Does everyone know why they come to work each day and what is expected of them? Do they live the organizational values? Many organizations lose their way — forgetting their mission and values when times get tough. The recent problems faced by the Veterans Administration are instructive for any mission-driven organization.
The VA Mission Statement is: To fulfill President Lincoln's promise "To care for him who shall have borne the battle, and for his widow, and his orphan" by serving and honoring the men and women who are America's Veterans. Its values are the acronym "I Care": Integrity, Commitment, Advocacy, Respect and Excellence. The VA, however, experienced long waiting lists, kept double sets of books and had secret lists of unseen veterans; veterans may possibly even have died while waiting to get an appointment.
Measurements seemed more important than mission and values in many parts of the VA. A White House audit revealed that 13 percent of schedulers reported that supervisors had told them to falsify waiting times to make them appear shorter than they were. "That breach of integrity is indefensible," said Sloan Gibson in June, when he was acting VA Secretary.
Robert McDonald, the new head of the VA and a former Procter & Gamble CEO wants to change the culture to foster transparency and accountability. He wants whistleblowers to feel safe to speak out and to see that employees who contributed to the problems are disciplined. Mr. McDonald acknowledged that instead of pursuing the organization's mission, performance standards "became an end in themselves". He is working to hire thousands of new health care providers, simplify the VA's far-reaching bureaucracy and streamline the process for veterans to receive care.
As the VA issues illustrated, management and employees must be clear on what the values of the institution mean in day-to-day service. The mission must be known and used for guidance. Values and mission must be communicated broadly and regularly so that they become part of the DNA of every employee. The vision for service and engagement must be consistent from the highest levels of the organization, to those directly providing care, those answering phone calls and emails and even for the support functions like accounting.
Important elements of the patient experience must be measured to support the mission, NOT just to check a box. Accountability for patient service must be central to operations so that each person is held responsible to do the right thing. An accountability model using the relevant data should drive employee behavior towards effective patient service that is consistent with the organizational mission and values.
Just as the VA must address cases where its mission and values were forgotten, any mission-driven organization must be vigilant. Organizations won't lose their way when the mission sets the stage for where the organization is going. Its core values guide how it will get there. Measurement is not an end unto itself, but a tool that supports the organizational purpose. The success of your organization depends on your vigilance to mission and values.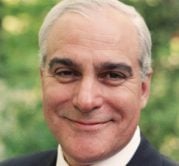 Founded in 1996, Stuart Levine & Associates LLC is an international strategic planning and leadership development company with focus on adding member value by strengthening corporate culture. SL&A ...
Web: www.Stuartlevine.com
Details