Steve Jobs on credit unions 5: Becoming hip like Bono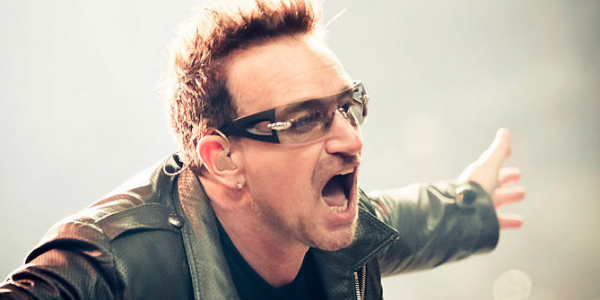 How do you do it? Articles are plentiful on CUinsight. Podcasts abound. You can hardly go to a conference without a handful of speakers doing backwards somersaults with tips and tricks about it.
What am I talking about? Reaching Gen Y. It's about your app. It's about social media. It's about…
Back up. It's about being relevant. No one understands this more than Steve Jobs—with the possible exception of U2's Bono. As a young band, U2 made a pact that they wouldn't do "rubbishy things" for money, such as take part in a commercial. Fast-forward a few decades. One of the world's best salesmen, Steve Jobs, convinced Bono and U2 to partner with Apple to release a special U2 edition of the iPod in conjunction with their new album. After some hesitation, Bono and the rest of the band were reluctantly convinced.
Jobs rented a theater in San Jose to unveil the new TV commercial and the special edition iPod. Bono joined Jobs on stage for the event. What value did Bono see in doing something "rubbishy" like being part of a product push for Apple? Over 840,000 downloads of the new U2 album sold in the first week. "It allowed the band to reach a younger audience" Apple's Jimmy Iovine commented afterwards.
An aging band, with an aging fan base. Sound familiar? One goal we often hear from credit unions is lowering the average age of their member. Collaborating with a technology brand associated with younger generations was a good way for a rock band to appeal to young people.
Obviously cool brands that are embraced and loved by younger generations today, like Apple and Zappos, are out of reach of most credit unions. But what local brands in your community are relished by younger generations? A craft brewery? A farm to table restaurant? An art co-op? What are the opportunities to partner with those hip brands in your community to impress young people, much like U2 partnered with Apple?
Bo McDonald is president of Your Marketing Co. A marketing firm that started serving credit unions nearly a decade ago, offering a wide range of services including web design, branding, ...
Web: yourmarketing.co
Details