Burn the ships: no looking back on legacy technology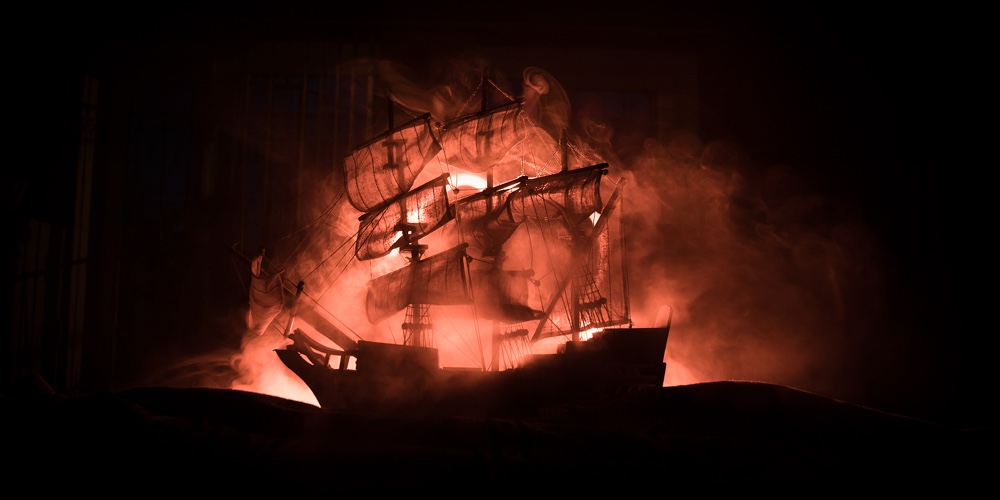 Publisher's Note: CUInsight is hosting a free webinar Wednesday, May 19th titled, CU Cloud Champions: CEOs Leading to the Cloud. We hope you'll join us! Register here.
You may have heard various accounts of "burning the ships" in blogs and leadership lessons – if you believe the legend, the Spanish conquistador Hernán Cortés delivered a rousing order to his men when they launched their conquest of the Aztec empire in 1519 – "Burn the ships"! The legitimacy of the story is lost in lore; however, the concept remains – make a decision, commit, leave no way back. We engage with credit unions at various stages of cloud adoption and digital transformation – some have fully committed and are conquering new territories, others have half their team on land and the other half still on the ship, while many remain moored offshore wondering what to do next.
According to Filene:
"Consumer behaviors and preferences were changing at a rapid pace pre-pandemic and now that change is only accelerating. With 1 in 5 credit union members reporting that they would consider switching to a more innovative financial institution, credit unions can't afford to ignore this growing consumer demand."
Credit union members and their ever-increasing appetites for seamless, interactive, meaningful digital experiences will not wait for legacy technology to catch up. However, knowing your infrastructure is flawed doesn't mean burning the ship and moving forward is easy. As we plan for our session with CUInsight on 5/19, Cloud Champions: CEO's Leading to the Cloud, I thought I'd share some insights from this podcast from our AWS Partner and speaker Jake Burns – Transformation, Migration & Modernization. 
Terms like modernization, transformation, omni-channel and mobile-first all sound great and make for good discussion and an initial rallying point, but how do you prioritize and determine the best strategy? As discussed in this podcast, it can be tricky to decide whether to dive into technology changes or establish cultural, people and process changes first, leaving organizations in analysis paralysis. Once you take the dramatic first step and commit to change, there's no turning back – that first step will differ between organizations but there are some guiding principles to get you started. 
"Stuck on step one is the main problem, orgs that get started before they are ready tend to do well, and those that try to become ready never become ready. To prepare for a change – begin and learn along the way, at Amazon we call it bias for action which is my favorite of our leadership principles". – Jake Burns, AWS Enterprise Strategist
Look around your organization and look for the ship burners, while being honest if you are indeed one yourself. Trust me, they are there if you look for them. Encourage conversation, ideation and inclusive design by bringing teams together from across the organization and facilitating journey mapping processes to identify friction points. Discuss the art of the possible, asking questions like – "if you had a magic wand and could make something better today what would it be?"
It doesn't take thousands of dollars in consulting and countless hours of navel gazing to say, "hey, this thing is slowing us down and affecting our members". You can move quickly to address the technology platforms and processes that are hindering you after you find those rallying points. Once you've established why change is necessary, you can determine if your technology, people and processes can support the change – and, if not, you can seek help externally from peers and vendors to support a plan and adoption of changes. 
Migrating to the cloud, for example, seems like a huge lift. Solving a problem with a cloud project that will deliver a tangible outcome to our people and members is an entirely different proposition. Unify people with a common mission then give them space, authority, budget and freedom to act. Burn that first ship and don't look back, bringing design thinking principles to bear – empathize > define the problem > ideate > prototype > test. 
In the podcast, one of the guests references a fire analogy – "lighting a fire in one room and you'll only be warm in one room". There are likely little fires of innovation already burning around your organization. Use those as a springboard for overall organizational change and you'll find that ongoing fires won't feel new, they will simply become how you operate. It will become apparent very quickly that trying to go halfway warm won't work as your new, innovative practices are more clearly hindered by your legacy ones. 
This isn't an easy process, and it will take time. Legacy practices and the mentality they have bred are not always quickly shifted, however, if you make people's daily lives easier with technological changes and they can see impact on the things they care most about – your members and their experiences – then cultural and technological change can be rapid and will spread like wildfire!
Don't forget to join CUInsight and Think|Stack for our free webinar titled CU Cloud Champions: CEOs Leading to the Cloud, on Wednesday, May 19th. Register yourself and a colleague here.
Chris found his entrepreneurial spirit at a young age. He used that vision and drive to found Think|Stack.  Demonstrating the path, while relentlessly moving forward, Chris is passionate about ...
Web: www.thinkstack.co
Details