When it comes to overdraft solutions, full disclosure is the preferred regulatory strategy
Despite the fact that regulators continue to delay a ruling on overdraft services, consumers continue to need help with managing their finances from time to time and financial institutions are struggling to find reliable sources of revenue.
Under these circumstances, it is more important than ever to provide members with a reasonably priced, easily understood and non-discriminatory solution that helps them to maintain their financial well-being. When this solution also provides the credit union with a reliable revenue stream and regulatory peace of mind, everybody wins.
During the past 10 years there have been several regulations or proposed guidance on overdraft solutions, but there has been no firm directive from regulatory bodies that disallow overdraft programs. So the question for credit unions becomes, how to implement an effective solution that:
is sensitive to regulatory comment or perspective;
satisfies the needs of members who may experience a temporary financial shortfall; and
helps the institution achieve its revenue goals.
Regulatory compliance is essential for a value-added overdraft solution
Simply stated, regulators expect financial institutions to be transparent. A fully-disclosed overdraft program clearly defines the rules by which an account holder may access the service. This straightforward approach of responsible use provides members with the information they need to make a more informed decision on whether or not to use a product, based on their individual circumstances.
This allows a credit union to demonstrate to examiners that the program is in compliance with all regulations and guidance regarding how the program works, how limits are set, how fees are assessed, what information is included in member communications and much more.
Provide better services that are fair to all account holders
With the myriad financial products and services available today, an informed consumer is the wisest consumer in the marketplace. A fully-disclosed overdraft program is a valuable tool that can strengthen the member relationship by:
informing them ahead of time what the service is going to do for them;
providing access to overdraft coverage whenever they need it;
furnishing information on how to use the service and how to bring their account current after they have overdrawn; and
communicating all costs associated with using the program, as well as alternatives that might be more appropriate for heavy overdraft users.
If an accountholder uses the service in a way that it isn't intended, you can provide guidance on his or her use. This type of program builds a stronger bond between the credit union and members when they know their institution trusts them to bring their account current. 
Effectively address non-interest income
With the recent low interest rate environment and a lack of new revenue-generating products and services, credit unions are more challenged to increase income. A disclosed overdraft solution provides more consumers with the opportunity to use the service, thus there is more of an opportunity for revenue generation. And let's face it, at some point in time many consumers make a mistake on their account, miscalculate when a deposit will clear or experience an unexpected financial need. By using the overdraft program occasionally – not all the time – that large universe of accounts represents potential revenue.
On the other hand, when a program is undisclosed, the only people who know about it are the ones who overdraw their account. And since that is a finite audience, at some point you max out the ability of that group to provide additional income to the institution. Add to that the possibility that, over time, some of those users could become charge-offs, move or leave the credit union.
The alternatives come with risks
While much has been written lately about matrix-based overdraft solutions that offer dynamic limits, there are compliance concerns with these programs. The amount of privilege or negative balance amount fluctuates so the account holder doesn't know from one day to the next whether the limit is $1,000 or $100. What's more, the formula is complicated so member service personnel often have difficulty describing the limit to the account holder or explaining why the limit is what it is. This goes against the grain of regulatory expectations of program transparency.
And while a program with dynamic limits provides more control and lower risk for the credit union, it is discriminatory against members who don't get the privilege because of low account balances.
Don't go it alone when it comes to compliance expertise
Maintaining comfort with and compliance around the regulations associated with overdraft programs is a huge responsibility for credit unions. If you don't have a high level of expertise within your organization, it is important to partner with a provider that offers a fully-compliant overdraft solution as well as regulatory knowledge. Then, in the event of regulatory rulings, you can rest assured that you will be informed of any changes and receive the resources necessary to update your processes, forms, member communications materials, or terms or conditions.
What are you waiting for?
As we all know, the regulatory process is slow.  It is approaching five years since regulators started looking at a possible ruling on overdraft programs. During that time, many financial institutions have hesitated to implement a program because of uncertainty surrounding what ruling might be released. However, in the event there isn't an overdraft ruling until 2017, what are you doing for your members who need a financial safety net for the next year? What are you doing to generate income for your credit union?
At this point, if you don't offer a fully-compliant overdraft solution your greatest risk is losing accounts to institutions that do offer this valuable service. They are the ones that can respond to account holder needs, and have the opportunity to earn the revenue necessary to fund new technology-based programs and other highly sought after services.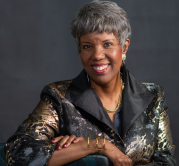 Cheryl has more than 30 years of experience in financial operations, consulting, communications, training and project management. She joined JMFA in 2001 and currently serves as the compliance liaison for ...
Web: www.jmfa.com
Details