Credit unions invited to take some Disney magic back to the office this fall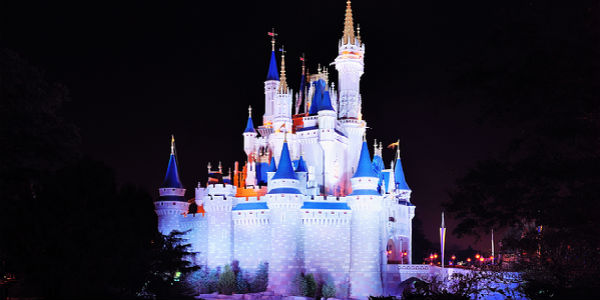 We all know Disney. For nearly a century, they've been the masters of creating magic for children and adults around the world, from a certain mouse that most of us grew up with to today's larger-than-life superhero flicks. But before they became an international icon, Walt and Roy Disney first had to master the art of business, and they didn't need any magic to do it. They took business concepts we all know – leadership, culture, service, brand and innovation – and approached them holistically until they'd come up with a human experience that would truly feel like magic.
So what better place for credit union technology and operations teams to come together and discover ways to give our members a taste of that magic? This fall's co-located CUNA Technology Council Conference and CUNA Operations, Sales and Service Council Conference will take up residence for four days at the Walt Disney World Dolphin Resort in Orlando, right in the heart of Disney.
"Our conference committee has been excited since we heard the conference was going to be in Orlando," commented Greg Inman, Chair of the CUNA Operations, Sales and Service Council Conference. "We've gotten feedback over the past several years that our attendees want an event on the east coast, so we hope there will be a lot of council members that are excited about this year's location being not only near the water, but at the Dolphin Resort near Disney World."
This year's conference isn't taking its venue for granted; its on-site experience will be brimming with high-impact events and opportunities, including a behind-the-scenes tour of Disney, innovative speed round sessions, Filene's new "Crashers" program and non-stop networking with peers from both the operations and technology fields.
The Business Behind the Magic
Before this year's conference officially starts, attendees will have a rare opportunity to go behind the scenes and explore how, at the end of the day, Disney's 'magic' is really just perceptive business insights and time-tested methodologies operationalized to deliver truly a great customer experience. During this 3-hour pre-conference tour, attendees will dive into concepts from the professional development courses offered by Disney Institute and see how they come to life each day at the Walt Disney World® Resort.
Mike Atkins, Chair of the CUNA Technology Council Conference, plans on attending the tour himself. "Personally, every time I get an opportunity to go backstage with a large organization and see how they do what they do, I'm in," he remarked. "Disney is all about creating magic, and we have a chance to see how they do that. Inevitably, it will give us insights into how we can apply what we see into our own organizations. So I'm excited to see how Disney delivers on their magic."
Atkins' fellow tour attendees will have the opportunity explore a number of the park's operations, including Textile Services, Epcot® Cast Services, Main Street, U.S.A.® and the "Utilidor" system – the support systems beneath the Magic Kingdom® Park designed to improve the experiences of the park's cast members and guests alike. Disney Institute core competencies will be illustrated throughout the tour, along with quantitative examples of how each area successfully implements those concepts.
"They've got a whole tunnel network!" Atkins continued. "People appear in different places, and as a guest, you're left in awe, wondering how they manage that – I'm convinced the procedures and tech behind it all will be really interesting."
From Buzzwords to Blue Angels
We work in a fast-paced industry, and in order to keep up, we're often guilty of condensing complex, high-impact concepts and ideas into short phrases and 'buzzwords'. But when someone starts throwing around terms like "Big Data," what does that really mean for our credit unions and our industry? This year's conference is putting a notable emphasis on breakout sessions and panels – especially those that will allow attendees to take a step back, work from the ground up and break down those buzzwords that have made their way into our everyday rhetoric.
Kicking it all off is keynoter John Foley, former lead solo pilot for the Blue Angels. He will walk attendees through why the Blue Angels, the Navy's elite exhibition flying team, are in the highest tier of pilots, how they get there, how they stay there, and how as attendees, we can translate those secrets into our teams. "Think about what this guy did for a living," commented Atkins. "You talk about working as a team, understanding how to trust your teammates, understanding respect… Mr. Foley's going to talk about how we can apply that trust to our teams on a day to day basis. He's a high energy speaker and he'll be a great kickoff for us."
Foley's keynote will be followed up by an exciting lineup of speakers and keynoters presenting on immediately applicable topics that matter to our industry right now, including Theresa Payton, identity theft expert and former White House CIO, and Jim Knight, author of Culture That Rocks! and former Hard Rock International Executive.
"Theresa Payton is going to really focus on the cybersecurity aspect, and I think her comments will be a wake up call for some, while allowing others to feel founded in their damage prevention and asset control efforts. And Jim Knight – here we've got a guy who's an expert in culture, especially attracting and retaining talent. His insights will be really valuable and will be especially helpful to us techies in figuring out how to use culture to retain a competitive advantage," continued Aktins.
Speed Rounds
CUNA Councils are aware that an event with so many companies and providers on-site often means attendees are forced to pick, choose and potentially miss out on opportunities for face-to-face meetings – and they've come up with a solution. This conference offers a number of speed round sessions, during which financially-focused technology companies will demonstrate their latest innovations and products in quick succession, so that attendees know which companies they definitely shouldn't miss out on connecting with further before the conference ends.
"This is your opportunity to see fifteen-to-twenty of the newest innovations in your industry in a such short period of time," claimed Atkins. "And that's what the speed rounds are all about. You can choose one area you want to make a play in and really jumpstart that effort by seeing who the big names are and who's making the significant moves in those areas."
This year's speed rounds will also include some Operations, Sales and Service sponsors to bring both disciplines together in this action-oriented event.
Credit Union "Crashers"
The co-located conference has also introduced a brand new scholarship opportunity for young credit union professionals. The Cooperative Trust brought to you by Filene, "Crashers" program aims to recruit, retain and develop young credit union professionals by providing opportunities that wouldn't normally be available to non-executives. Following the program's success at the CUNA Governmental Affairs Conference in March, Filene will grant Crash scholarships to six individuals from the operations, sales and service discipline and six from technology.
Recipients of these Crash scholarships will receive conference registration, travel and housing credits, allowing them to attend Council events while taking part in a completely separate schedule that will cultivate their professional development and growth. Their schedule will involve tailored breakout sessions and workshops which allow the 'crashers' to broaden their knowledge of the credit union industry and potentially complete a side project while on-site.
Two Conferences in One
Every year, this conference gathers thousands of executives from credit unions nationwide and across two expansive disciplines. That creates an unprecedented amount of networking opportunities among peers, speakers, sponsors and industry experts alike. So it should come as no shock that attendees tend to leave with a multitude of new ideas and takeaways to implement as soon as they return to the office.
"It's interesting to get to do this with the Operations, Sales and Service guys," said Atkins on the topic of the co-located conferences. "It works really well with the topics and ideas we're addressing this year. If IT isn't working closely with Operations, Sales and Service, we're not doing our jobs. We support operations, and the more closely we work with them, the better our jobs will get done."
The topics and ideas to which Atkins refers will be on the metaphorical conference table for three days, ready for attendees to voice their opinions, bounce ideas off one another and come across new insights in a risk free environment. All of this creative collaboration culminates in well-crafted solutions and options for how to pursue objectives back at our credit unions, not to mention a feeling of confidence in how to proceed in our roles.
"We pack as much as we possibly can into the conference agenda to give our attendees great value for their investment," Inman concluded. "At the end of the day, you are exhausted, but full of ideas and information that can help you. I can't think of another place where someone can capture so much content and share so many ideas in such a short period of time."
Contributing author Greg Inman is the senior vice president of Neighbors Federal Credit Union in Baton Rouge, LA. He has also served as the lending protection manager for CUNA Mutual Group, where he was named a President's Council winner in 2005 and 2006. He is on the advisory board of LSU University College and currently serves as vice chair of the CUNA Operations, Sales and Service Council Executive Committee.
Mike Atkins is the chief information officer of Bellco Credit Union and chair of the CUNA Technology Council Executive Committee.
Web: www.bellco.org
Details