"Don't Tax My Credit Union" Goes Beyond Political Advocacy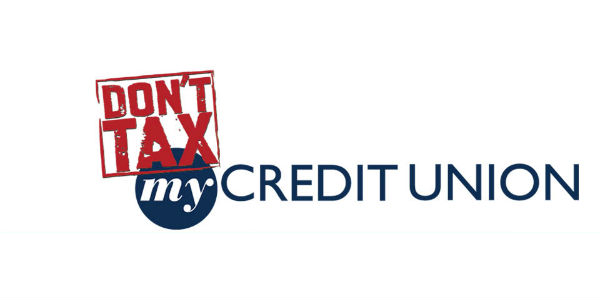 You would have to be under a rock in the credit union system to not know about the groundbreaking "Don't Tax My Credit Union" advocacy campaign launched by CUNA and the Leagues this past May.
It is quite simply a killer campaign. It's strategic. It's impactful. It's cool. It engages social/digital media as well as our more traditional lobbying efforts.
All the reasons to participate are there. Key tax policymakers have publicly stated that they are starting with a "clean sheet" approach to tax reform. That isn't hazy or cryptic language. It's crystal clear. There is a serious effort underway to achieve major tax reform and everything and anything is on the table—including the credit union tax-exemption.
Faithful credit union leaders don't like to hear this. They know how important the exemption is to serving their members. They know how much good they do in their communities by providing low-cost, high-quality financial services. How could anyone think about removing a tax status that provides $8 billion in consumer benefits annually? Some may think it's so ostensibly good for consumers, that it should automatically survive. Credit unions offer an option no other institution does. We are democratically-run by the member-owners, and that means our only mission is to provide the best financial services we can at the best pricing possible. This lingo is all old hat for those of us who have been around this system for many years.
But here's a wakeup call. It is not old hat to a good portion of Congress as many are new to their spots and there is another group of lawmakers that hasn't experienced our grassroots on a grand scale to the tune of the impact made during the Credit Union Membership Access Act and other more recent major efforts.
Our messaging may also be new to many credit union members themselves. This is understandable. Credit union members value the credit union experience. They value their products and services, but they may not be experts on our structural differences. Given the tax fight, we do need to raise that IQ a bit.
At press time, more than 1,700 credit unions have engaged with Don't Tax My Credit Union, generating nearly 270,000 contacts. That's impressive and a great start, but we have another 5,000 on the sidelines. It's time to take to the field. Any hesitancy about going to the membership should be quelled by the fact that if the exemption goes away, credit unions will undoubtedly go away.
There's another angle. This isn't just about political advocacy. By having this dialogue with members you certainly are driving them to contact Congress and send a strong message on the exemption, but you are also reinforcing the value of membership. That means things like "for every $1 in tax benefit, credit unions give $10 back in member value" send the dual message of why the tax exemption is vital but also reinforces credit union membership. You may wake up some members to what in many ways is a true privilege—banking with a cooperative that is all about serving them. No shareholders, no profit motives.
If we think all credit union members understand our "values" and our value, we're kidding ourselves. The wake-up call can come from Don't Tax My Credit Union. Credit unions have always been great marketers in driving product usage, this is just another marketing message in some respects. CUNA has excellent resources to get you started. You can get ready-made Don't Tax My Credit Union tools, including videos, sample members communications and more, at the CUNA Taxation Advocacy Toolkit.
CUNA's vision is for "Americans To Choose Credit Unions As their Best Financial Partner." To do that we are urging credit unions to Unite for Good to remove barriers, foster service excellence and create awareness. Promoting Don't Tax My Credit Union is one way your credit union can Unite for Good.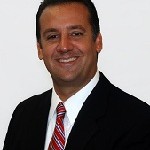 Paul Gentile is President and CEO Cooperative Credit Union Association. The Cooperative Credit Union Association represents the credit unions in Massachusetts, New Hampshire and Rhode Island. The credit unions of ...
Web: ccuassociation.org
Details