Driving a true digital transformation
Digital First! This is a new term that is being thrown around by many. For good reason as well – there is a real need for a true digital approach. Why? The member we serve expects it, it makes us more efficient, and many within and outside our industry are already delivering on this mantra. (From McDonald's to my automobile mechanic.)
Having a good digital/virtual banking platform – online and mobile is only part of the solution. And only focusing on a getting a digital account opening solution is a short-term tactic. In a prior article, I wrote about a dozen CU executives who were participating in a digital effectiveness brainstorm. Well, we are few more than a dozen – 146 different CU execs. Here are the different components of what we consider important to engage a member via digital channels.
Easy Account Opening: Can the member open an account in less than five to seven minutes? We can learn lessons from Ally, PayPal, and Marcus. There is no need for the consumer to tell us what we already know – we should make it easy, minimize information collected, pre-populate, and validate.
Relevant Cross-Selling: Regions Bank and Truliant Credit Union have a great way to engage with the new member through an interactive digital offer board that facilitates guided selling. Having a digital genie to drive interaction and cross-selling is what we can deliver on.
Effective On-Boarding: Can you get your member what they need to know in three quick messages? The first one is a welcome message with account details. The second message is a survey about their experience with an assurance that they made a great decision. The final email could be a cross-sell with an invitation to interact.
A Practical Loan-Origination-System: Gesa Credit Union offers a great way to engage the member by asking the member what they need and not just how much they want to borrow. A simple approach to lending is also used by Marcus and even Quicken Loans (who truly has a complicated product). Think about the digital shopping cart at a retailer – do you have to keep repeating information, provide personal information that they already know, or is just about adding product?
Ease of Servicing and Fulfillment: Digital is not just for the front-end. It is for the employees to service an account, for the member to self-serve, and even for fulfillment. Introducing automation principles will go a long way in driving efficiency.
Proper Advice and Insight for the Member: Think about perusing a vacation site – you can buy a trip to the destination or you can click to learn more, plus there are reviews. Contextual marketing and insight to the consumer is what we should strive for.
Mining Data for Analytics for the CU: The mobile device is a small device. We can either shrink the font to a negative 12 or minimize the amount of information that is presented to the member. This personalized relevance comes from analytics. All the way from predicting or anticipating based on past interactions – you mine data to provide useful insight.
Easy API Integration: Enough with those SSO's or indirect connections. For convenience and safety, your application should allow for easier integration. If your mobile banking provider cannot integrate into this partial digital ecosystem – you need to push them to do more. Think about this from a consumer's perspective – when you download an app to your mobile device, how much effort do you have to put in to connect it to other things? Isn't it all automatic?
Complete Transparency: Remember the Waffle House kitchen? They cook right in front of you. There is no black box or sudden surprise. Even with your Uber ride – all parties know everything – driver, passenger, destination, route, and cost. Similarly, your digital ecosystem should give you status updates and clear insight into what is going on.
The ultimate "mobile" branch gives the consumer mobility – the ability to transact on the go. Also, our credit union is not a destination, we are a means to a destination. Our relationship with the consumer allows them access to financial services.
The consumer we seek and the member we serve seeks convenience, security, and insight. And regarding the design of your future mobile app – it needs three key components. First, it is a digital branch. Second, it is a transactional payment device. Finally, it provides relevant personalized insight.
Wishing you the very best with your digital transformation strategy.
(If you would like to join this group of now 144 CU's, simply send me an email. I can be reached at sundeep@digitalcredence.com.)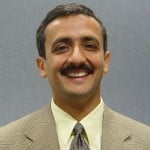 Sundeep has been assisting financial institutions with their omni-channel strategies - a more effective branch, a better online experience, & great consumer engagement. He is the author of an online ...
Web: www.digitalcredence.com
Details