Empowering inmates through financial education in jails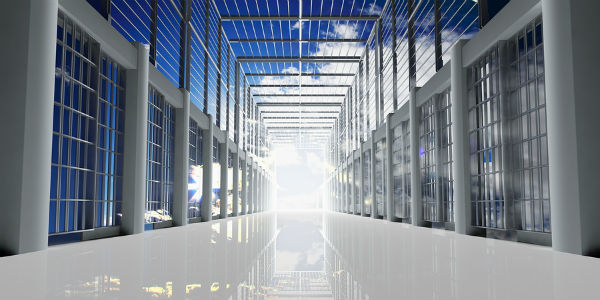 Credit unions are known for their financial education outreach because it's part of their mission to improve the financial well-being of their members and also ties in with their concern for community. Of course, it's mostly done in schools where it's sorely needed.
Another oft-overlooked audience though for financial education is inmates of our nation's correctional facilities and juvenile detention centers. This was made clear to me during a presentation at a National Credit Union Foundation meeting late last year where we had some former prisoners speak about their experiences to a group of credit union professionals. When the topic of financial education came up, they talked about having little or no knowledge of personal finance and experiences falling into the payday loan trap upon being released.
Teaching financial skills to inmates not only provides a new way of life for recently released individuals, but it can help reduce recidivism as well. These are individuals who want the skills and most likely have felt financial stress from an early age. Providing inmates with financial education, money management and entrepreneurship skills are critical tools. It's not just knowledge, we're giving them hope.
Credit unions are making a difference and yours can too. On Facebook and Twitter recently, I asked if any credit unions were doing this already with almost no expectations. I ended up with some great phone conversations and email resulting in over six pages of notes from various credit unions all doing amazing things! I can only imagine the others out there doing similar work. I talked to people teaching financial literacy in jails and substance or domestic abuse centers, halfway houses and more. Here is what I learned (in brief):
Start with the basics of financial skills. Things such as: banking terminology, scams, tracking spending, debit/credit cards, checking accounts, NSF fees, credit score, pitfalls of debt, payday lending, bankruptcy, and more. Budgeting is the big one. Directions Credit Union in Ohio has a robust five-week program in their local correctional facility, where each week builds on the previous one. They start with banking terminology and end with lessons on credit and bankruptcy. Directions CU and other credit unions also have incorporated job training too, including lessons on work ethic, effective teams, resume writing, and mock interview or interview tips.
Reality Fairs are a great way to engage inmates. A Reality Fair is an interactive financial literacy tool normally used for high school students. We've seen great success at the Foundation with credit unions using Reality Fairs in schools, but almost all of the credit unions I talked to for this article also used Reality Fairs in both juvenile detention centers (where teens are) and to adults in correctional facilities. That makes sense when you consider the financial literacy of the general prison population is roughly the same as it is for the juvenile inmates. It's not only proved to be one of the most popular activities for many of the credit unions I talked to, but the most "eye-opening" as well.
Inmates love giveaways and promo items. Obviously, the items have to be inspected so consider that. Many inmates love reading material because it helps them pass the time. Branded personal finance books anyone?
One of the most responsive audiences. As mentioned previously, these are folks who want and need financial education. Not only are they interested, but in many cases, the guards ensure they pay attention! These are folks who have never received the information and financial skills to help them manage their financial affairs.
Inmates are receptive and respectful. Let's be honest. You might be a little bit nervous teaching in a prison compared to your local school. For what it's worth, everyone I talked to all mentioned they had nothing but positive experiences with inquisitive, polite prisoners. I've found that the facilities work with you beforehand on what to expect, what to wear, etc. and you will always be escorted. Furthermore, Jenni Paramore from Directions Credit Union has been doing it for over five years and has never been asked a favor or had anything inappropriate happen.
At the Foundation, we've long talked about the importance of becoming part of the "strategic architecture of your communities' financial well-being." This type of outreach is another branch of that tree. Not to mention reducing recidivism is also great for communities.
Of the credit unions I talked to, they talked about building strong relationships and loyalty with inmates. They also touted the positive word of mouth between the inmates, their families, friends and even the staff at the facilities. Most importantly, they said facilitating financial education with inmates is part of the credit union difference and I would agree. The "people helping people" philosophy of credit unions isn't limited or discriminatory. It means we help all people improve their financial lives.
Christopher Morris is currently an engagement consultant at the Credit Union National Association (CUNA), providing specialized attention to broad and diverse stakeholders throughout the Midwest Region. Previously, Christopher was a ...
Web: www.cuna.org
Details