Gen X is more than a financial footnote between Boomers and Millennials
There was a terrific Saturday Night Live skit earlier this year that matched Baby Boomers against Millennials in a game show format. After slinging insults about debt relief, Social Security, healthcare and other hot topics, the host of the parody show (Kenan Thompson) remarks amongst the commentary that "I'm Gen X. I just sit on the sidelines and watch the world burn."
For far too long, Gen X has been relegated to a relatively small bump in the road between Boomers and Millennials. And we're not just talking socially or politically. This same unfortunate phenomenon also occurs financially. Gen Xers have unique financial needs that cannot be colloquially described as "post-boomer" or "pre-millennial." Gen X is its own unique generation with its own unique financial challenges, aspirations and needs — and your credit union must address that if Gen X is one of your target markets.
So, what financial challenges face Gen Xers and how can financial institutions address them? Consider the following.
Challenge: Gen X is underserved by the financial services industry. One wealth management executive noted "our industry was built by Boomers, for Boomers …" and "…  industry leaders seem fascinated by millennial investors … but the Gen X investors get no attention."  Another commented "I don't think they [Gen X] are behind in their planning but the industry has ignored them aside from trying to sell them whole life policies or annuities. Products aren't a plan." 
Solution: Although the quotes above focus more on investments, the same can be said of all financial products and services at Gen X. For a variety of reasons, Gen X is underserved by the financial services industry. Your credit union, if at all interested in serving the needs of the roughly 85 million Gen X consumers, must take a long, hard look at both its products and services and how it addresses this age group. Do you offer products and services that fit the needs of Gen X or are you simply trying to cram them into a convenient hybrid Boomer/Millennial pigeonhole? A marketing audit can help determine if your credit union is authentically reaching out to Gen X. 
Challenge: Gen X is swamped by debt. A Pew Survey from a few years ago noted an interesting statistic on Gen X; while 75% of Gen Xers have higher family incomes that their parents did, only about a third have higher wealth. Why is this? The answer is simple (and frightening) – most Gen Xers have six times the debt their parents did. Additional debt-related information on Gen X is equally concerning. They tend to be under-saved for retirement and express substantial concerns about ever meeting their financial goals.
Solution: It comes down to just how much your credit union wants to invest in reaching Gen X. The sheer size of this generation indicates reaching out to them would benefit financial institutions. Most credit unions, in their quest to grow younger, would also do well to tap into financial products and services for the children of Gen Xers. More specifically, does your credit union offer financial education regarding debt to Gen Xers? From a marketing perspective, this cannot simply be a rehashed version of what you may already offer to Millennials. Savvy Gen Xers will sniff out this generational slight in a heartbeat. Your financial education materials (and just as importantly, the education/training you give to employees on how to relate to Gen X) must have context, language, graphics and pictures that are both relatable and relevant to Gen X consumers.
Challenge: Gen X is sandwiched in a way faced by no other American generation. Referred to one recent article as "a generation of jugglers," Gen X (born between 1965 and 1980) finds itself jammed directly between Baby Moomers at Millennials. Both are larger generations numerically speaking and neither are ashamed to toss that weight advantage around. Gen X finds itself sandwiched between their aging parents (Boomers) and the younger generation of Millennials. This means a great many Gen Xers are actively taking care of (or planning to take care of) their retiring parents while still raising their own children (some of which are taking longer to launch into financial adulthood that perhaps anticipated).
Solution: Your credit union must better understand the unique situation Gen Xers face and combine those needs with not only products and services but a more evolved and educated mindset about Gen X. Leadership and generational training are great ways to help bridge this gap. Your approach to Gen X must be informed and compassionate. Understanding this generation faces challenges and pressures no other American generation has ever addressed will go a long way towards helping attract them to your financial institution and earn their loyalty and respect.
Serving Boomers is terrific. Serving Millennials is great. Even preparing to more actively serve Generation Z is both wise and prescient. However, credit unions that continue to underserved the financial products and services needs of Generation X are simultaneously poking a hole in their own growth bucket and falling short of the time-tested and still-relevant credit union philosophy of people helping people. Gen X, while not perfect, certainly deserves closer scrutiny and service from credit unions. The return on investment in both market/wallet share and values-based philosophy justifies it.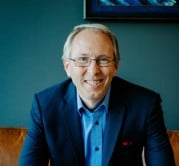 Mark Arnold is an acclaimed speaker, brand expert and strategic planner helping businesses such as credit unions and banks achieve their goals with strategic marketing insights and energized training. Mark ...
Web: www.markarnold.com
Details