How to get moving after a long weekend
We all can admit we love holidays, vacations and long weekends. But, the hardest part about these treats is the reality facing us around the corner, returning to the office. It can be incredibly difficult to get back into the groove, but we're here to help! Consider these tips for bouncing back from time away from work.
Take it slow
We all move a little slower the morning we have to jump back into our routine, and that's understandable. The key to getting back on track is accepting it will take a little time to get yourself back in a structured mindset. It's hard for your mind and body to go from sleeping in and relaxing to office hours and a hectic workflow. So be patient with yourself, and others, and concentrate on getting organized and readjusted.
Prioritize
We've talked about prioritizing top priorities and there's no better time to focus on this than after a break from work. Remember things will have undoubtedly piled up while you were away so don't expect to tackle every task in front of you. Instead focus on what's timely and most important and cross those off the list first. Get what you can done on your first day back but also plan out the rest of the week and how you want to accomplish the rest of what's on the docket.
Resume your routine
Some of us are better than others at staying structured. Generally, sticking to a routine helps us to be more productive and more focused. Therefore, even though you've been off work, been sleeping in, staying up late, and avoiding exercise, it's time to snap back into what we're more used to. So, resume your healthy habits and you'll be on your way to getting back on track at work.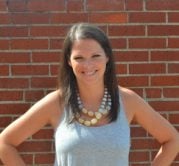 Wendy Moody is a Senior Editor with CUInsight.com. Wendy works with the editorial team to help edit the content including current news, press releases, jobs and events. She keeps ...
Web: www.cuinsight.com
Details