Get. That. Chip On Your Shoulder.
Motivation can come from many different places.
I remember as a kid playing minor hockey in Vermilion, the town where I grew up. Our team was hosting our annual tournament and we were going into the championship game against our heated rivals from down the road on Highway 16, the Kitscoty Monarchs.
The night before the game, I can recall watching Hockey Night in Canada with my family, while my Dad sat in his rocking chair. Without any warning, my Dad dropped a bomb.
"You guys are going to lose tomorrow to Kitscoty".
I was shocked. Flabbergasted. I didn't know what flabbergasted meant at that age, but looking back, I'm pretty sure I was feeling every consonant and vowel in that long word. My Dad quickly picked up that I wasn't very appreciative of his confrontational comment. He continued to pick at my open flesh wound (a trait that I have carried onto my children) to the point that I chose to go to bed early to avoid any additional tormenting.
Lying awake in bed that night, I was a little sad that my Dad didn't have the faith in me and my teammates to capture the championship on home ice. As I continued to think about the words he had spoken to me, my sadness soon turned into anger. I was going to prove my father wrong for not believing in us.
The next day, we won the game in a dramatic overtime win.
I'm not sure how my twin brother and I were able to pull it off, but our coach let us bring the champion ship trophy home with us (it's still in my Mom's basement to this very day). I couldn't wait to show my Dad our trophy. As I gloated right to his face on how wrong he was, he only smirked and said, "I guess I was wrong".
My Dad isn't with us anymore and I never got the chance to ever ask him the intent of stabbing me in the heart with his words that night. Deep down, I know that he always believed in us, and he knew that proving him wrong would give me that much more motivation to play hard in that championship game.
When I first started writing, I was planning on tying it to young leaders in the credit union movement. As we continue to grow and progress up the corporate ladder, we will continue to be challenged with non-believers. As I continued to type, I realized that this isn't exclusive to just young leaders; it is applicable to all of them. As we obtain new positions to provide the best possible experience for our members, staff, and community, we will always be challenged with people that don't believe in who we are, what we stand for, or what we can do.
This is a great thing.
Use it as motivation to prove them wrong. All of them.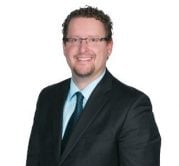 Devin Selte is a 15 year veteran in the credit union industry all with Servus Credit Union. On top of his position as Branch Manager in Stony Plain, he is ...
Web: www.servus.ca
Details