Goodwill – Being kind, doing good matters now more than ever
2020.  At the beginning of the year, those four numbers said consecutively meant many things: Perfect eyesight. Perfect hindsight. A new year. A new beginning. As it turned out, 2020 became the antithesis of all of them. No one could have predicted the bizarre, unexpected and heartbreaking way this year has gone – a year of social distancing, complete disruption of the norm and worst of all, the unfortunate shock and numbness as we lost many loved ones, both close to home and around the world. If ever there was a need for kindness, for good, for the best in people, for the best in society, for hope … it is now. 
As is the case with many disasters throughout history, the best in people will shine through the confusion and heartbreak … to lift each other up, up above the craziness. When these same goodwill initiatives are implemented on a corporate level, entire communities can come together to create a positive impact in their immediate community, within their industry and even around the world.  Localized disasters require laser focused responses to help others in the time of need. When I was the President/CEO at Keys Federal Credit Union in Key West, FL (MY CU, once a member, always a member), we had the unfortunate reality of Hurricane Irma in 2017. The destruction and personal loss throughout the member base and community was staggering. Our entire team had their own personal stories of loss and damage and questions of how they … how we … were going to rise above this latest challenge. Those team members put aside their own personal issues and instead empathized with members coming in for assistance with their existing loans, to apply for new auto loans so they could get to work, home loans so they could repair damage before the mold set in, skip loan payments and small "Irma loans" while they tried to make up income they lost while their community was shut down. It was normal for two months following the hurricane to have thousands of loans in the queue. These measures of help were in addition to making meals for those that didn't have kitchens, doing laundry for others until they could get their utilities and appliances back in working order, and the list goes on. Those team members came together to help the community, even while they were searching for their own new cars and patching up their own homes. Keys Federal Credit Union helped thousands of loyal members and thousands more reaching out from the community to get by though a disaster – the credit union was present, paying it back and paying it forward.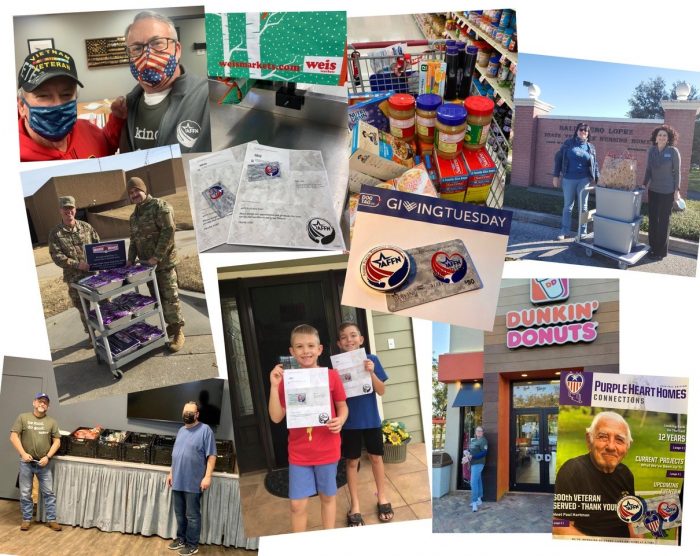 It is understandable that the credit union had members that turned to them during the difficult time. After all, "People Helping People" is what credit unions are all about. But what about those folks in the community that were not yet members? Why did they go to the credit union in their greatest time of need? It was because the residents within the Keys knew that the credit union was there for them. It wasn't just during a disaster that they learned they could count on the credit union. The community saw the giving each and every day. Helping to get that first car when turned down from out of state lenders, investing time and resources in local events to assist others, and giving of donations to support organizations for the betterment of the community demonstrated the credit union's core principles in action.
Three years later and I am fortunate enough to be a part of another such organization, the Armed Forces Financial Network or AFFN. Officially, AFFN was founded in 1985 at the request of the U.S. Army in support of the Surepay direct deposit system to provide U.S. military personnel (active, reserve, dependents and retired) with access to their funds through ATM and point-of-sale (POS) terminals at or near U.S. military bases worldwide. While AFFN does stay true to the original mission to provide network services so military personnel can access funds around the world through their hometown financial institution, "transacting with a purpose" has become the guiding principle.
On 01 December, AFFN was proud to participate in Giving Tuesday Military – a worldwide effort to perform one million random acts of kindness. AFFN was proud to support the launch with the financial backing of the 501c3 behind this movement and has participated for the last two consecutive years. With the small team of six, AFFN performed random acts of kindness spanning around the globe from Kabul, Afghanistan to Florida; from Hawaii to Delaware; and from the Midwest to Oklahoma. We provided appreciation meals for healthcare workers at VA facilities, postal employees, and donated prepaid AFFN Thank You debit cards to employees of giving Veteran Service Organizations such as Dog Tag Bakery and Purple Heart Homes. Food banks around the country were replenished so others would have food during this difficult time. Finally, delivered financial assistance for Tinker's Home Away From Home program to provide young military members with a joyous holiday season.  
These acts of kindness do not just happen on a designated day. AFFN provides matching grants to our member participants year-round in a unique giving campaign to assist service members, veterans, military families and civilians on a local level and on a global scale. "People helping People" is in our corporate DNA as well. Why wouldn't it be … with our roots deeply rooted in the Defense Credit Union Council and our military community, processing with a purpose is a philosophy of providing the absolute best service in network payment solutions while helping as many of our partners help as many members as possible.
The old adage "it is better to give than to receive" has been especially true in this year of challenges. Giving is more than just opening a checkbook. Giving can come in the form of a random act of kindness to a complete stranger, as was the case this year with Giving Tuesday Military by giving of your time and promoting good in your community. It also comes in the form of giving help when it is needed most, such as after a natural disaster or crisis. One of Fred Rogers' most known quotes, "When I was a boy and I would see scary things in the news, my mother would say to me, 'Look for the helpers. You will always find people who are helping.'" It is true – helpers are everywhere in times of crisis. Helpers are also out there each and every day, making a difference in their community and creating lasting change for the better.  
Creating a culture of "giving" within your organization creates more than just random acts of kindness. It creates change, real change, change for good in the community and in the lives of your members. And when people come to the realization that your organization is truly about people helping people? That is when the real magic happens. Your organization will grow in ways you wouldn't think possible. Not only the sought-after goals of membership growth, profitability, and the like, but something more important. Your members can have the potential to realize their own financial well-being. Your community will benefit from the unwavering commitment to strength and security, knowing they can always count on your organization. If all of that weren't enough, you too will personally reap the benefits of helping others with a profound sense of altruism.  
As we begin a new year, we all would love to return to some sense of normalcy. Why not take this opportunity to create a new norm? A norm where people helping people is what we have come to expect from each other. It is a very real opportunity in front of us. Will your organization be there, front and center, being kind and doing good when your community is looking for the helpers? Be ready … they are looking.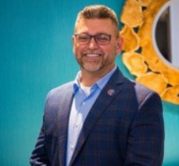 Mr. Scott Duszynski brings over 25 years of industry experience to the AFFN Organization. As VP, Member Engagement, Mr. Duszynski is responsible for business development, maintaining relationships, and service delivery ...
Web: https://www.affn.org
Details