Growth: Not just possible, but essential in challenging times!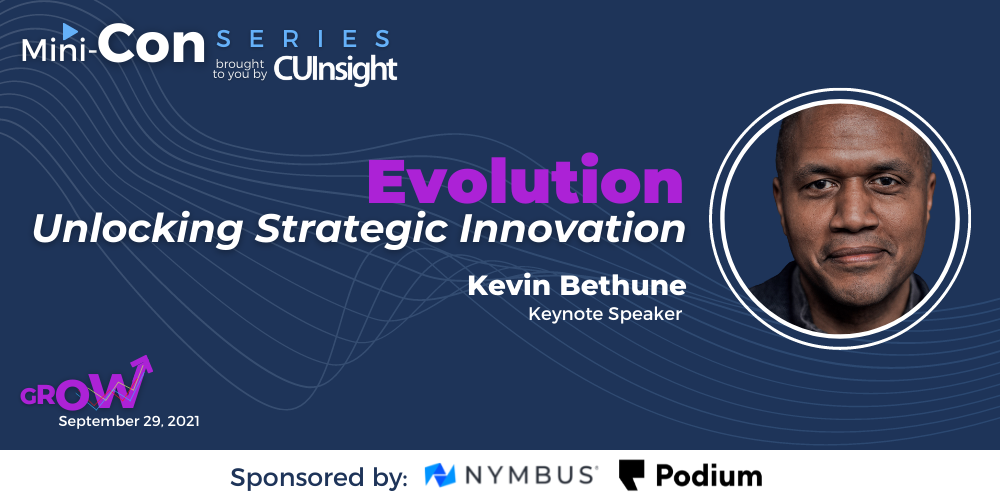 Lou Holtz said, "In this world you're either growing or you're dying so get in motion and grow." His words are certainly relevant to our industry, as now perhaps more than ever, members need their credit unions. An article from the Pew Research center notes – "Roughly half of non-retired adults say the economic consequences of the coronavirus outbreak will make it harder for them to achieve their financial goals" *
Join us on September 29th at our live- virtual CUInsight Mini-Con: GROW event for ideas, insights and discussions on how we can individually and collectively grow with intention and success, for ourselves, and in support of members.
You'll experience: 
An enlightening keynote from Kevin Bethune,  founder/CEO of dreams • design + life dreams • design + life 
An exciting panel discussion featuring credit union leaders
Two engaging breakout sessions from John Janclaes and Jamie Cosgrove
A happy half-hour session to connect with your peers in the industry
Register today with promo code "INTENTIONAL" for 30% off an individual registration to join us and over 850 credit union leaders for the CUInsight Mini-Con Series!
*(A Year Into the Pandemic, Long-Term Financial Impact Weighs Heavily on Many Americans)