How can you transform your data from trick to treat? Start with a solid strategy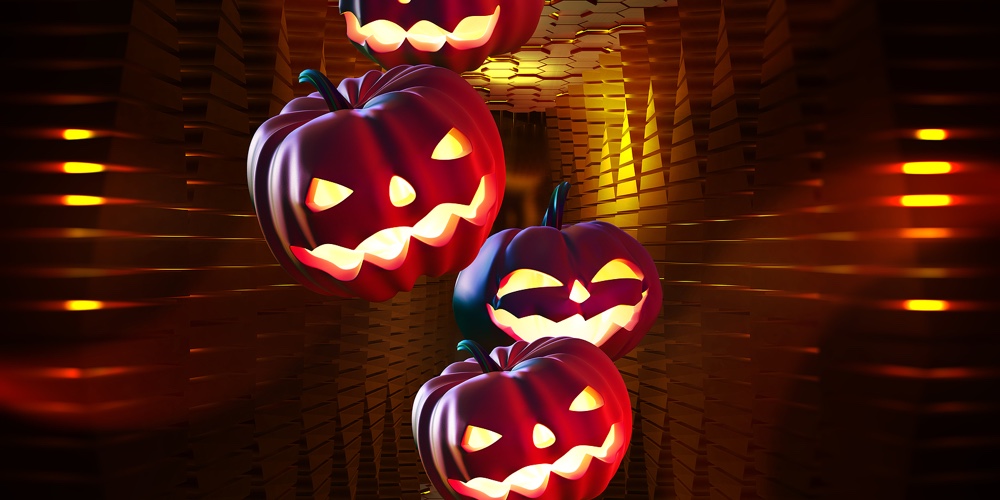 With spooky season well underway, there are both tricks and treats everywhere you look. When you think of tricks, you may envision haunted houses or scary movies. Treats abound with visits to pumpkin patches and bags of candy.
Something that likely doesn't come to mind when thinking about tricks or treats is your credit union's data. But the truth is that many organizations are serving up more tricks than treats due to the lack of a solid data strategy. Below we will share three of the most common tricks we see, along with ways to turn them into treats!
Trick: Data is stored in multiple disparate systems
Credit unions rely on multiple systems for everything from transaction processing and loan origination to interaction tracking and marketing automation. The wide use of technology is a great way to meet each business unit's unique needs, but it can lead to data being kept in silos across the organization. This means employees must spend a lot of time and effort pulling data from multiple systems to provide holistic reporting to leadership.
Treat: Integrate data sources into a single source of truth
Leveraging a data warehouse as your single source of truth is foundational to a solid data strategy. By bringing your data together into a multi-source data warehouse, you will vastly improve your operational efficiencies. Employees can spend less time gathering data from multiple sources and preparing bulky spreadsheets and more time on value-added work. Leadership also benefits from this approach as they can get more timely and accurate reporting which leads to more data-driven decision making.
Trick: Inconsistent logic used to pull reports leads to inconsistent results
Data governance is an important part of a data strategy, and part of data governance includes defining how data is used throughout the organization. The exercise to define key elements is an important one as different business units often operate under different assumptions.
For example, pulling a report on the number of members seems simple enough on the surface. But when you think about how a member is defined, you run into questions about things like member status, share account requirements, age range, and more. If users are pulling a report on members based on different assumptions, the totals will be inconsistent.
Treat: Centralize your reporting team and maintain a dynamic data dictionary
There are two primary ways to combat the concern of inconsistency in reporting. The first is to centralize your reporting team. Giving users throughout the organization the power to create their own reports is difficult because it is difficult to monitor and control their understanding of the data. By having a team responsible for producing all reports for your organization, you can empower those report writers to become experts in the data.
Additionally, the report writing team should maintain and reference a dynamic data dictionary that includes details on how certain fields work, key data definitions, and insights into how various tables and data sources work together.
Trick: Inaccurate or incomplete data due to process inefficiencies
While many credit unions are working to improve processes throughout their organization, there are still often a number of outdated and inefficient procedures which lead to inaccurate or incomplete data. Reports written using inaccurate or incomplete data then deliver misleading information.
Treat: Leverage a Data Quality Management tool
Even as many credit unions aim to improve their processes through digitization and automation, an important part of a data strategy is monitoring for these inaccuracies or gaps in data. Look for a data warehouse provider that offers a Data Quality Management tool to identify exceptions to your unique quality requirements. Ideally, your tool will also give you a way to easily correct and track these exceptions.
This Halloween season is a great time to be assessing your data strategy to see if it is serving up more tricks or treats for your employees. If you are finding more tricks than treats, it may be time to define—or refine—your data strategy.
Lodestar Technologies is a data warehouse and analytics provider for credit unions. Find out more about how our robust technology, along with our technical and strategic expertise, could help your organization by visiting us at lodestartechnologies.com. Happy Halloween!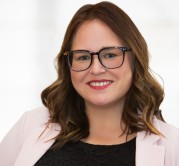 As an experienced leader in the industry, Andrea Brown enjoys sharing her passion with credit unions as they define—or refine—their analytics journeys. Andrea spent nearly a decade cultivating ...
Details