Keep it or shred it: Spring-cleaning financial documents
Spring is in the air! Along with spring-cleaning our closets and homes, it's also important to take a look at that pile of papers gathering dust in the kitchen drawer or your home office. Are you holding on to financial documents that can be shredded, or should you continue to (carefully) keep those records on hand? Here are four types of financial documents and tips for whether to keep them or shred them.
Credit card statements: ATM or deposit receipts can be tossed after the transaction is recorded, but credit card statements should be kept until a payment is made and appears on the next statement. Receipts for anything purchased on your credit card should also be kept until the statement arrives so you can confirm you were charged the appropriate amount.
Student loans: When you originally took out your student loan you were given a master promissory note. This document shows how you promised to pay your loan and any accrued interest and it should be kept securely until your loan is completely paid off.
Mortgage/Lease: Because many mortgage lenders now allow for electronic payments, most documents associated with your home will be available anytime on their webpage. If you are leasing your residence, transaction histories may not be available online, so hold on to your lease and any record of rent payments made. That way if there is a dispute with your landlord, you will have the necessary detailed documents handy.
Car and health insurance: Many insurance companies will send policies via email or will allow you to create an account on their website and access your secure documents at your convenience. If this is the case there is no need to keep any paper copies that are mailed to you. If there isn't an electronic copy, file away your policy information until the next year when the new plan information arrives. Life insurance policies are an exception and should be filed away forever.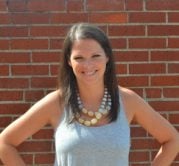 Wendy Moody is a Senior Editor with CUInsight.com. Wendy works with the editorial team to help edit the content including current news, press releases, jobs and events. She keeps ...
Web: www.cuinsight.com
Details