Keeping up with the "I want it now" world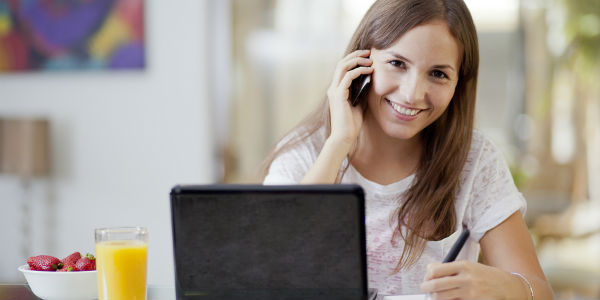 Increasingly, credit unions are realizing the need to move toward an "on demand" process of communicating with their members.  Today almost everyone expects information on their terms, relevant to their needs, delivered through their preferred channel and when they want it—anything less is viewed as unacceptable. On demand—or the ability to be interact with your members—is moving from "nice to have" to a "must have" style of member communications, and if implemented effectively and with the right tools, it is proving to bring significant bottom line benefits and added value to the overall member experience.
For a credit union, on demand customer communications has the power to simplify the process of communication and reduce unwanted communications that only end up as a cost to the bottom line. Investing in robust capabilities, or partnering with a third-party service provider that offers automation, design and multichannel capabilities, will ensure that your organization can be on the receiving end of those bottom line benefits.
However, more important and perhaps harder to measure, is the level of customer satisfaction and loyalty found by migrating from static customer communication media that are "one-to-many," versus more personalized customer communications that are "one-to-one," and delivered using the member's preferred medium. On-demand communications present a great opportunity to turn what can be generic one-way contacts into highly personal two-way customer conversations, which respond to past and current member preferences. This has proven to help develop a closer, individual connection with members, fostering longer lasting, more profitable relationships, improved customer experience and significant efficiency gains.
Successful Execution
We can certainly be confident that the concept of being able to interact with customers on a relevant level adds value to an organization.  However, even better is that while the concept has been emerging over time, the technology has followed. Many credit unions have already adopted the use of robust and reliable Customer Communication Management (CCM) software that encompasses the key capabilities to effectively execute an on-demand strategy.
This type of software enables highly detailed personalization of communications. Bringing together personal preferences, lifestyles preferences and recent interactions, a robust CCM solution will provide a single view of every member so your credit union can demonstrate real-time understanding through the creation of highly relevant communications.
CCM software also enables credit unions to take full advantage of the multichannel age, providing new ways of establishing relationships with customers outside of business hours  through social media, personalized URLs, automated emails, SMS and more—and all managed within a single operating environment. Additionally having these automation capabilities facilitates the delivery of messages when most appropriate or convenient for the member.
Equipped with these three key capabilities–design, multichannel and automation—credit unions can confidently execute an on-demand strategy as well as assess how well it is working, measuring response and behavior changes in customers so you can adapt, develop and keep up.

The Fundamentals of Effective On Demand
The concept around on-demand communications has evolved over time and has been defined and explored by several industry experts. Forrester Research, for example, describes on demand as communication that is triggered by multichannel requests. Any communication strategy that involves on demand requires these key fundamentals:
Timing: On-demand communications are extremely time-sensitive. If they can't be delivered to the customer within the timeframe requested, the opportunity to add value and increase member satisfaction is lost and in the worst case, your member is annoyed and inclined to switch. It is important to have in place robust automation capabilities that can act as a solid backbone to drive these communications to the customer as and when they are requested.
Delivery: Members will usually specify how they want their communications delivered. For example, when a car loan quote is requested online, the expectation is that the outcome is sent instantly via email or perhaps mobile. Consequently, you must have access to strong multichannel capabilities to ensure that credit unions can respond wherever their customers are looking for them.
Relevance: Communication that is initiated by a member almost always revolves around their individual preferences and situations. To execute an effective on-demand strategy, credit unions must have support for exceptional design capabilities that can dynamically populate relevant content for every customer inquiry. Personalized on-demand communications can dramatically enhance the member experience. 

Simply following the on-demand trend will not be enough—robust capabilities to ensure accurate timing, delivery and relevance of on-demand communications are required to make them effective and valuable for both the customer and the business.

Stay Ahead of the Game
As customer expectations grow, credit unions need to engage their customers on their terms if they want to win the retention battle. Every credit union should seize the opportunity to differentiate itself and offer a truly unique, individual service to its members. Those that don't will fall behind and those that do will stay ahead of the game and observe significant results on the bottom line. Make sure you're the latter.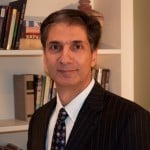 Steve Francis is president and general manager of North America for GMC Software Technology, the leader in Customer Communications Management (CCM) solutions. A former executive at IBM and Ricoh, Mr. ...
Web: www.gmc.net/en/home
Details