Leadership from Mr. Secretary
A few short months ago, we lost a quintessential leader in Colin Powell.
To list his accolades and accomplishments would usurp my word count allowance for this article, but a simple Google search will give you his biographical details, which if you're like me…will make you feel incredibly inadequate.
The high points—Powell was a four-star Army general who served as our nation's 65th Secretary of State (the first African-American to hold the office), Chairman of the Joint Chiefs of Staff (the highest post in the Department of Defense), National Security Advisor, and Commander of the U.S. Army Forces Command. He served in Vietnam and oversaw many military operations, including the invasion of Panama as well as Desert Storm during the Persian Gulf War. As resumes go…his is not too shabby.
But I wish to share two examples of his leadership—only one of which is public.
For all his enormous success, Secretary Powell is also remembered for an infamous speech he delivered at the United Nations in the 2003 lead up to the invasion of Iraq, which in his own words became a "blot" on his record. I am not here to debate the merits of the speech. We learn the lesson in his reaction.
He owned it. He didn't blame others. In interview after interview and transcript after transcript, he tells us what happened, how he made decisions, and why. Too many times when things go wrong, we can't face the music. We just can't admit that we were wrong, didn't exercise the best judgment, or score the game winning touchdown. It's ok to be wrong. It's ok to lose. It's ok to fail. Take chances. Take a risk. Fail forward. And when it goes south, Powell shows us to just "own it." It will be ok.
General Powell lived his entire life as a public servant, and he rose to the highest levels of leadership and government. Recently, a friend told me a story about meeting Powell during Desert Storm. Powell had flown in to meet the troops on the ground, encourage them, and thank them for the important work they were doing.
My friend was a civilian contractor at the time, but he was at the venue that day standing just outside the entrance wearing his customary Vietnam Veteran hat. Having served in Vietnam himself, Powell stopped as he approached the door, introduced himself, asked all the particulars about where my friend had served and in what capacity, etc. They had a nice chat for a few minutes…while the rest of Powell's detail stood around and waited. Why did Powell have 'detail' with him? Because at the time, he was serving as Chairman of the Joint Chiefs of Staff. Yet he still believed it to be important to stop and speak with a soldier with whom he shared a military experience. Further, he was on his way into the venue to speak with all of the soldiers, marines, and airmen to tell them that they mattered—and so did the mission.
My friend told me he had seen other "three- and four-stars" over the years who could walk by you seemingly without so much as making eye contact; but he instantly felt that Powell was approachable without a hint of pretentiousness.
As leaders, you have followers. Do like Powell and make the people who follow you feel important. It's really quite simple. Just stop for a minute and have a chat.
For more on how you can develop your staff with leadership training, click here.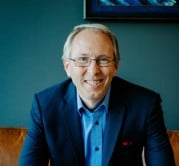 Mark Arnold is an acclaimed speaker, brand expert and strategic planner helping businesses such as credit unions and banks achieve their goals with strategic marketing insights and energized training. Mark ...
Web: www.markarnold.com
Details