Lending when it's needed most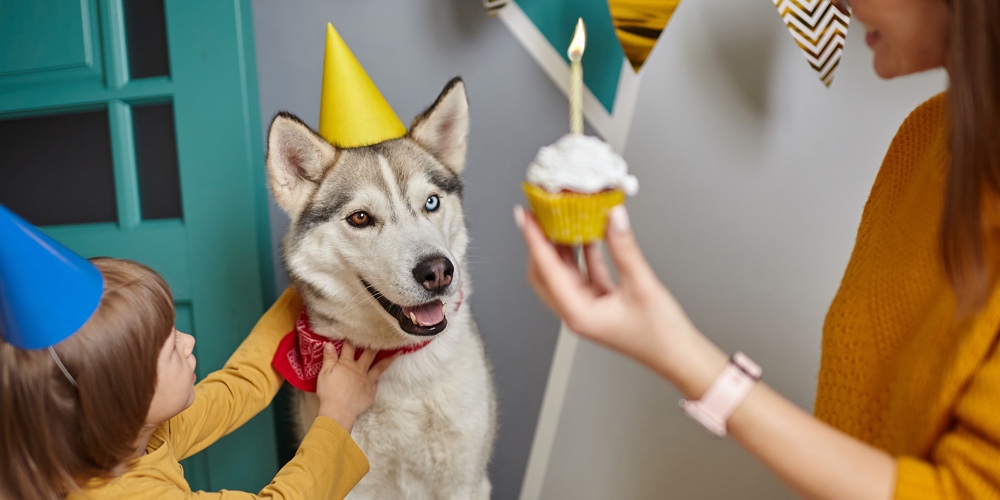 We all experience moments when we can pinpoint the exact location, feeling, smell, and surrounding when it happened. For early-Boomers, the list might include the Civil Rights Act passage, the assassination of Martin Luther King, Jr., or perhaps the moon landing. For Gen X, the list could include the Challenger disaster or Watergate. For all of us, the pandemic likely ranks high. In addition to these headline moments that make their way into the national spotlight, we each have individual moments that shape our personal history and, oftentimes, how we view the world around us. One of those sobering moments for me happened in my early adulthood.
In 2010, my soon-to-be bride and I were living in an apartment when she was a Resident for the Veterinary Centers of America (VCA), splitting time between two locations in Chicagoland. Her hours were brutal, and her pay was minimal during this year-long program. I distinctly remember her waking me around 3 am in tears after completing a 14-hour shift at an animal hospital in a lower-income area.
A new-to-country family, the Morenos, had brought their 3-year-old dog into the clinic who was suffering from a foreign object in her stomach. The diagnosis involved surgery to keep the dog alive. After a generous subsidy provided by the county, the family was required to pay $70 out-of-pocket. They had just paid their rent and didn't have the money. The Morenos had no one to turn to for financial assistance, and time was running out.
Moments like this force us – financial services practitioners – to think as both individuals and as the institutions we work in. First, I contemplated what I would do if I saw this playing out as an observer. A family in tears over money I had available; would I have helped? Of course. But I wasn't there. Next, I consider the role of financial services, as a system, in ensuring this family has the means and mechanisms needed to take care of their family member. There, we failed.
Ultimately, the Moreno family could not come up with the money in their time of need.
Are you a dog or a cat person? It doesn't matter when it comes to financial health.
Nearly 40% of American households own dogs, and 25% own cats. There are about 135 million house pets in the United States. The average number of veterinary visits per year for dog households is over 2, and the average for cat households is more than 1. The average cost of care for these animals is a few hundred dollars per year and tends to come at inopportune times.
According to the most recent Fed study on economic well-being, only 64% of U.S. households could cover this or other $400 emergency expenses using cash or its equivalent, meaning 35% could not. When in a pinch, the most common solution is to put the expense on a credit card and carry a balance. But to state the obvious, you need a credit card in your wallet.
The average FICO® Score in the United States is 714, but it's estimated that over 20% of people in America are considered thin/no file, including the Morenos. They applied for CareCredit at the animal hospital, their last option for financing this procedure, and were denied.
Personal lending at credit unions needs to evolve.
It's common to find a personal loan table of options, such as this example, on credit union websites. To apply, you must contact the call center or visit a branch during 'normal' business hours. If I'm a new-to-country consumer or a member with a sub-optimal credit score, this table tells me you are not in the business of helping me. No wonder BNPL has taken off!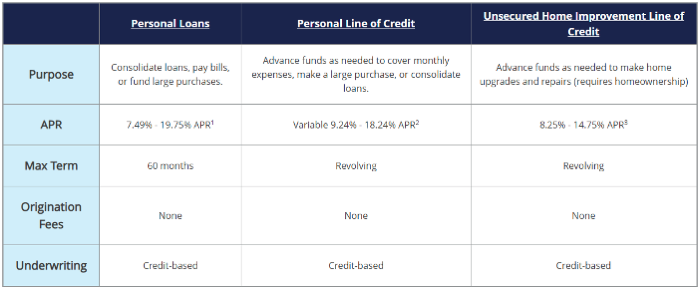 Providing access to high-quality credit solutions is instrumental in building trust with consumers. As financial services products change and market dynamics shift, credit unions should leverage personal lending to deepen relationships with members and potential members. Few credit unions have adapted their lending products to meet the needs of today's consumers. Herein lies the opportunity.
Technology enables credit unions to decrease risk while providing greater access.
Many banks have pulled personal lending products from the marketplace, opening the door for small-dollar lending fintechs, some of which have evolved to compete for credit unions' core members. Do you have an answer to these competitive pressures? Credit union leaders need to recalibrate the way they work with tech platforms to accurately assess borrower risk in order to distribute more small-dollar loans.
Improve member financial health by filling a market gap.
Regardless of how credit unions go about accurately assessing risk to increase their personal loan portfolio, one thing is clear: consumers demand high-quality, small-dollar loans. Credit unions need to see this product as an acquisition tool. Generate some community buzz with stories of support. Offer something your core competitors are not before the small-dollar loan marketplace becomes saturated with more options.
And above everything else, help the Moreno family take care of their family member.
Brenton Peck is a Director on the program team at the Financial Health Network, where he helps organizations structure and execute projects that improve the financial health of their business ...
Web: https://finhealthnetwork.org
Details