Myth-busting executive benefits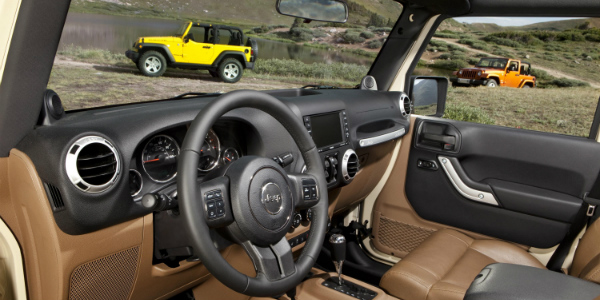 Next month my beloved Jeep turns 12 years old. A lot of care and preventive maintenance got the old green Jeep to this point, and there's still a lot of life left in it. As much as I would love to extend my car payment-free lifestyle, the writing's on the wall: Time to think about getting a new green Jeep. Car features have changed quite a bit since I was in the market, and the options are endless. Satellite radio? Bluetooth? Power windows? Who knew.
The same is true for executive benefit plans―there are numerous options depending upon a credit union's strategic goals and compensation philosophy. Executive benefit plans are designed to recruit, reward, and retain senior executives. A well-designed plan pays for performance and longevity and provides the ability to offer supplemental retirement benefits to key executives with minimal impact on the credit union's earnings. Of course, all of this must be accomplished with a constant eye on federal and state regulations.
As we all can agree on what an executive benefit plan is, it's just as important to note what an executive benefit plan is not. Here are five common myths about executive benefit plans:
Traditional nonqualified deferred compensation with cliff vesting is the only safe way to provide supplemental retirement income to executives (FALSE)
Hiring a compensation consultant satisfies the board's fiduciary requirements regarding executive compensation (FALSE)
Executive compensation tax rules are set and unlikely to change in the future (FALSE)
There is nothing new in executive compensation planning opportunities (FALSE)
The best time to install an executive retirement plan is the last five years before retirement (FALSE)
How many did you recognize as a myth? For more Dos and Don'ts, I invite you to join your colleagues for a free online training session, "Executive Benefits: Maximizing Recruitment, Retention, and Rewards within NCUA Rules (Webinar)." This educational session will be presented with the National Association of Federal Credit Unions (NAFCU) on Thursday, May 22, 2014 at 2:00 pm–3:00 pm ET.
Rich Brock of Burns-Fazzi, Brock and Kirk Sherman of Sherman & Patterson will discuss how to build a plan to properly incentivize your core team members and retain them in the future. You will learn how to use otherwise impermissible investments to offset benefit costs within NCUA rules. More info and registration are available here: http://www.nafcu.org/BFBwebinars/.
As Chief of Staff for the Executive Benefits practice, Liz supports the teams that design and service client benefit plans. Formerly BFB, Gallagher Executive Benefits consults with organizations on securing ...
Web: www.GallagherExecBen.com
Details