The three Rs of executive benefits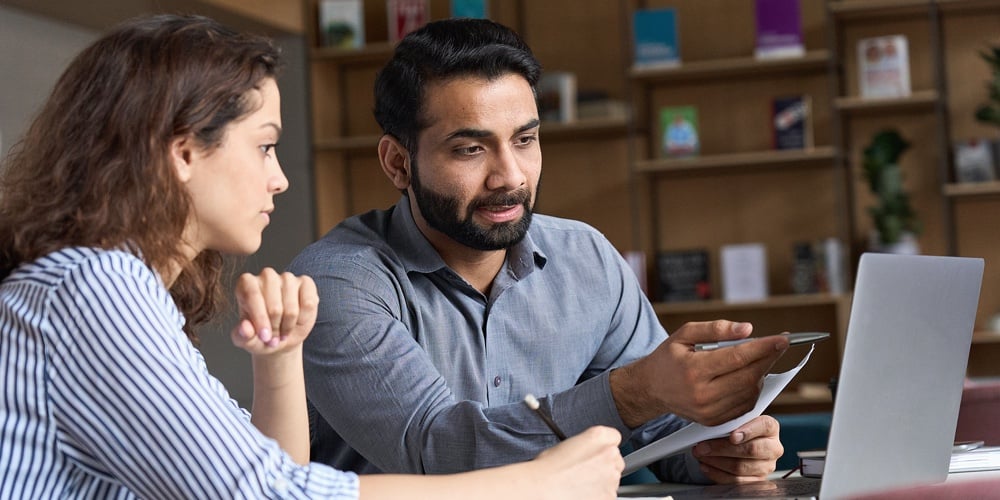 When someone references the "three Rs," most people think of Reading, Writing, 'Rithmetic. History buffs may recall Relief, Recovery, Reform (Roosevelt's New Deal), and environmentalists might think Reduce, Reuse, Recycle. For me, the three Rs are Recruit, Retain, Reward—three ways that executive benefits can help credit unions respond to the challenges of today's job market. As the first of a three-part series, let's explore the role of executive benefits in recruiting senior leadership.
Increase in C-suite turnover
Led by the non-profit/government sector, U.S. companies reported 133 CEO changes in April, up 177% from the same time in 2020, according to executive outplacement firm Challenger, Gray & Christmas. As business operations resume, expect the number of CEO (and other C-suite) departures to grow—both anticipated and unexpected.
A mix of factors is driving executive turnover. Aging baby boomers who delayed their planned retirement during the recession may now be comfortable with the value of their portfolio. Others may be weary from the stress associated with helping member organizations navigate the pandemic-related pitfalls of the past 18 months. Whatever the reason, a planned line of succession can be upended by a single unexpected retirement within your leadership team. Now is a good time to review your executive benefits package and prepare, should you find yourself in the war for executive talent.
SERPs as recruitment tools
A Supplemental Executive Retirement Plan (SERP) is one strategy to employ to increase the competitiveness of your recruitment package. These nonqualified retirement plans provide income beyond what regulatory restrictions allow a 401(k), pension or Social Security to generate—enabling you to compete more effectively with commercial institutions that offer stock options and other perks not available to credit unions. Nearly a third (31%) of credit unions offer nonqualified benefit plans, although availability increases with asset size, according to the 2020 NAFCU – Gallagher Executive Compensation and Benefits Survey.

SERPs are flexible and have various funding methods. Common SERP designs include 457(b), 457(f), split dollar and restrictive bonus plans. Vesting can be customized so that there isn't a significant payout if the new recruit doesn't work out. An executive benefits specialist can advise the client on the advantages of each method.
Customization is key
A SERP has both a funding component (for the financial aspect) and a legal component (to spell out details such as payout stipulations and vesting schedules). The most effective SERPs are customized to the intended recipient. While the value of the SERP can be pre-determined, we advise boards to allow for flexibility—so that the SERP can be structured to appeal to a candidate who may be entertaining multiple offers. The SERP should generate a significant payout near a milestone that is meaningful to the recipient (e.g., funding college tuitions). SERPs designed for a long-term tenure should have distinctly different features than those targeting a relatively short period of service.
A growing number of non-profits use institutionally structured life insurance to fund SERPs, which can be advantageous to both the organization and the executive. When determining the structure of a compensation package, be mindful of the potential tax impact. The 2017 Tax Cuts and Jobs Act (TCJA) created a 21% excise tax (current corporate tax rate) on executive compensation exceeding $1 million per year paid by tax-exempt organizations. This is primarily box 1 compensation reported on the W-2. Gallagher's Executive Benefits Practice works closely with credit union boards to customize executive compensation strategies—including SERPs—that attract targeted executives while minimizing the tax impact on both parties. 
This article is the first in a three-part series on the role of executive benefits in recruiting, retaining and rewarding senior executives. Watch for Part II next month, which focuses on retention.
As Chief of Staff for the Executive Benefits practice, Liz supports the teams that design and service client benefit plans. Formerly BFB, Gallagher Executive Benefits consults with organizations on securing ...
Web: www.GallagherExecBen.com
Details