NAFCU looks ahead to changing Congress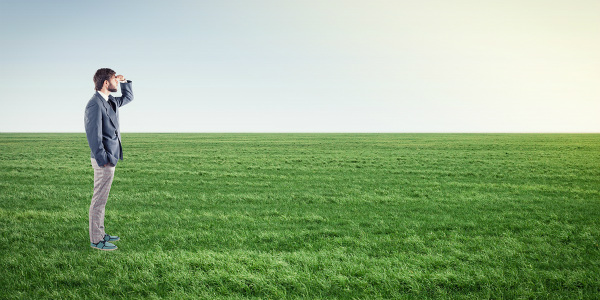 For most of us, the biggest immediate change in our lives after the midterm elections has been the end of the constant barrage of political ads every time we turn on our TVs. While we enjoy our brief break before the presidential campaigns ramp up, I wanted to take this opportunity to discuss what else has changed and what those changes mean for the advocacy work we do at NAFCU for our member credit unions.
First of all, one thing that hasn't changed is our strong support in Congress. NAFCU's political action committee (NAFCU/PAC) participated in more than 100 campaigns for candidates and members of Congress who support credit union issues; as of now, 93 percent of the candidates we supported won their elections. That's great news for credit unions.
Before the 114th Congress gets going next year, we still have some time left with this Congress, now termed a "lame-duck" session. Our main priorities are to help push a number of important measures over the last hurdles. Among these is S. 2698, the "Regulatory Easement for Lending Institutions that Enable a Vibrant Economy (RELIEVE) Act," which would ensure credit unions parity with FDIC-insured institutions concerning deposit insurance coverage on Interest on Lawyers Trust Accounts (IOLTAs). We're also pressing for final passage of S. 635, the "Privacy Notice Modernization Act," to eliminate redundant annual privacy notice requirements. In addition, we'll continue to focus on raising awareness about the lack of federal data security standards for retailers and several other key regulatory relief items such as capital reform, the easing of mortgage rules and tax reform.
NAFCU is working with urgency given the limited time left in the 113th Congress, but we are prepared to keep pushing for action as the next Congress takes over. Our five-point plan for regulatory relief continues to be at the top of our advocacy list, especially as it relates to data security. As holiday shopping ads fill up the airtime just recently vacated by political ads, we can't forget how important it is to hold retailers to account and insist they protect consumers' financial data.
In terms of specific midterm wins impacting credit unions this year, two members of the House Financial Services Committee are making the move to the Senate: Rep. Gary Peters, D-Mich., and Rep. Shelley Moore Capito, R-W.Va. Capito, the first woman ever elected to the Senate from West Virginia, was a lead cosponsor of legislation that would have rolled back the Durbin interchange amendment, and Peters has been a vocal supporter of raising the member business lending cap and preserving the credit union corporate tax exemption. Both members will make strong additions to the Senate.
There were losses for us this time around as well: a strong credit union friend, Sen. Mark Udall, D-Colo., chief sponsor of S. 968, the "Small Business Lending Enhancement Act," which would life the member business lending cap, lost his reelection bid. However, Sen.-elect Cory Gardner, R-Colo., who will replace him, has a track record of working with credit unions during his time in the House, and we will work with him on behalf of credit unions in Colorado and elsewhere on key issues in the coming year.
The 114th Congress will have some distinct challenges. For one, we are likely to see more veto fights now that the Congress and executive branch are controlled by different parties. However those fights play out, they are sure to slow progress in other areas.
It is also important to note that one Senate midterm race is still unresolved as of now: Louisiana. Pundits like the odds for Rep. Bill Cassidy, R-La., winning his challenge for the seat currently held by Sen. Mary Landrieu, D-La.; that race that will continue with a run-off vote on Dec. 6. NAFCU lobbyists will continue to monitor the race's progress.
Another election cycle is (mostly) over, and we at NAFCU have the opportunity to forge relationships with new lawmakers and continue our tradition of strong bipartisan advocacy. As we continue to raise our concerns with the 113th Congress, I encourage NAFCU members and all other credit union supporters to remain engaged with your elected officials: from data security to regulatory relief, there is a lot to do. Whether your legislators are continuing or joining Congress for the first time, make sure the credit union voice is heard.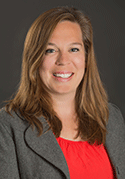 Katie Marisic became NAFCU's vice president of political affairs in August 2013. She is responsible for the development, implementation and execution of NAFCU's political programs, including its PAC ...
Web: www.nafcu.org
Details