Out with the old, in with the new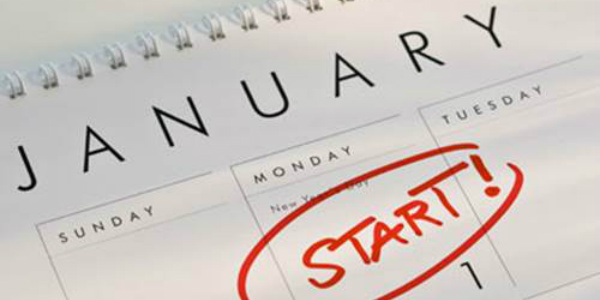 New Year, new you. At least that's what they say. Every January, my usually quiet gym experiences a sudden popularity resurgence thanks to annual weight loss resolutions.
Folks also start cutting back on excessive expenses to pay off their holiday debt. And most importantly, they look ahead to a clean slate. A fresh start. A new beginning. What could be more inspiring?
But what about New Year, new credit union? What better time to make a list of resolutions for your credit union? Specifically, think about what process improvements or technology enhancements could benefit your members and employees.
Not sure where to begin with your list? Here are a few ideas to get you started.
1. Reduce Wait Time for Members
With enterprise content management (ECM) software, member service representatives have instant access to relevant information, enabling them to quickly and accurately handle inquiries, as well as up-sell products and services. ECM solutions also provide several mechanisms for customized, automated statement delivery. You can deliver compound statements with check images via e-mail, fax or posting on the Internet and then customize them to include member-specific marketing messages. Credit unions can also provide secure access to member documents via the Web, enhancing the member experience as well as reducing the workload on service representatives.
2. Ease the Stress on your Compliance Department
In addition to everyday competitive pressures, credit unions must comply with evolving regulations. Not only do they need to comply with these mandates, they must do so without sacrificing member service or profit margins. ECM provides credit unions with the solution to effectively manage these challenges while enhancing member relations.
For example, electronic workflow ensures policies and procedures are standardized and enforced. The right ECM solution automatically tracks the complete document process and history while providing audit trails, allowing credit unions to proactively manage compliance requirements.
 3. Bring the Back Office to the Forefront
Although not usually on the front lines of member service, operations departments like accounting, finance, and human resources are still vital to the success of a credit union. These teams require precise details to make sound decisions, but unfortunately, their processes are prone to paper and therefore susceptible to errors. That's where the flexibility of an ECM solution comes in handy. You can easily configure document management capabilities within an ECM solution to meet the needs of your credit union and its processes – regardless of department or document. No more lost or missing documents, no more passing paper back and forth and no more searching through drawers.
Once you've created an attainable and measurable list, review it with your counterparts. See which goals are likely for 2014 and even 2015. Then, take the necessary steps (and no, not on the treadmill) to make your resolutions a reality!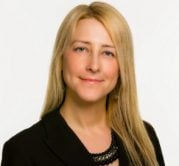 Michelle Shapiro has more than a 15 years of experience in the banking industry to her role as Financial Services Industry Expert at Hyland Software. Her mission is to share ...
Web: www.onbase.com
Details