Overcoming today's financial services member experience roadblocks
Nowhere is customer experience (CX) more important than in the financial services industry, where the greatest opportunity for revenue growth will not come from new products or geographic expansion, but from developing and executing an unparalleled CX strategy.
What should that strategy look like? To find out, GMC Software commissioned Forrester to conduct a survey of business decision-makers within financial services firms to evaluate how they are attempting to improve customer touchpoints, including documents rendered both physically and digitally.
The key findings of Forrester's study included:
In the age of the customer, financial services firms must recognize that customers want to feel valued across all interactions and all stages of their journey and firms have to respond to those needs—quickly.
Financial services organizations are focusing on improving their customer experience strategy as well as developing an organizational culture to exploit the opportunities it presents.
Perhaps most interesting, the study revealed that many financial organizations believe that document communication experience plays a crucial role as part of their CX strategy. However, documents such as bills and account statements are often overlooked in favor of sexier digital touchpoints.
Document-based communications are important CX components
The fact is that widely-used transactional statements don't get the attention they deserve. As a result, document-based communications are often sidelined due to legacy systems and processes that are ineffective at assuring content produced is accurate and relevant.
Almost half (48 percent) of respondents to Forrester's survey said that their technology platforms don't let them integrate documents into multichannel communications. What is more, 36 percent believed that it would take expensive changes to core systems to improve the situation. But executives are not eager to make such investments—48 percent say their firms have more important priorities than updating older technology platforms.
The consequences of roadblocks like these are being felt. Sixty-one percent of the survey respondents said they faced hurdles when it comes to creating a consistent look and feel for documents while ensuring they adhere to necessary regulatory requirements. The same percentage of respondents reported that it is tough just to incorporate and enforce compliant language across groups even before visual consistency becomes part of the equation.
Responding to customer expectations for print and electronic document delivery, reducing the time it takes to produce templates and controlling costs were also ranked as document challenges by more than half of respondents.
Every touchpoint matters
Credit unions and other financial services firms are realizing that customers don't consider channels or touchpoints differently when it comes to their impression of an organization. A bad experience at their moment of need over any touchpoint will affect their perception of the entire organization. For this reason, it is essential for CX professionals to assess their organization's current state of document communications and gather insights that will help them create communications relevant to the evolving needs of their customers.
The Forrester research outlines five important ways that true customer-centric financial services organizations can win customers, as well as effectively serve and retain them. Firms that succeed in this endeavor will be rewarded as they differentiate from the competition and attain the revenue growth that flows from superior customer relationships.
Download a free copy of the Forrester report here.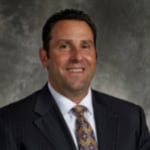 Clay McNaught is Vice President at GMC Software Technology, North America. With an impressive history of experience in document management, customer communication management and business intelligence, McNaught offers extensive knowledge ...
Web: www.gmc.net
Details