Portfolio segmentation stretches card-marketing dollars this holiday season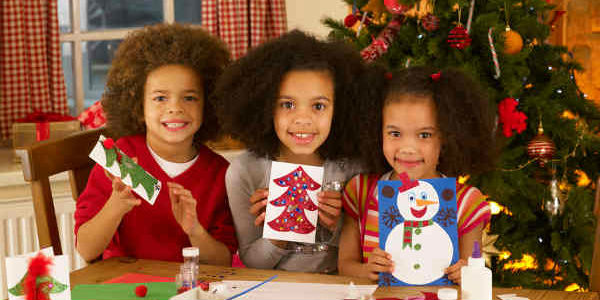 Although there are several times of the year that are well-suited for card promotions, the granddaddy of them all has to be the Christmas shopping season. As spending rates soar, so do card managers' ambitions to get their debit, credit and prepaid cards to the top of their members' wallets.
Competition is fierce. In advance of the holiday season, card offers from every corner of the industry roll into consumer mailboxes across the country. Big-bank issuers offer everything from double and triple rewards during the shopping months to 18-month balance transfer promotions during holiday-hangover time.
For some credit union issuers, the holidays are the only time they run special deals for cardholders. This once-a-year strategy is usually the result of limited resources. With cardholder segmentation strategies, however, card teams can generate dramatically improved results from their promotions – perhaps even enough to fund more promotions throughout the year.
Take the success of Deere Employees Credit Union, for example. Hoping to better target cardholders with offers that would ensure cardholder retention during the holiday shopping months, the cooperative partnered with TMG's data analytics partner IQR Consulting in advance of the 2012 season. Data analysts promised to build a holiday marketing campaign that would target the right cardholders with the right rewards offers to result in the highest possible card utilization.
Following an in-depth portfolio analysis, the credit union was able to identify patterns in spending behaviors, which in turn allowed them to identify those cardholders best suited for the campaign. It also allowed the team to understand which cardholders should be excluded from the promotion. Analysts relied on both internal behavior data attributes, as well as external credit bureau data, to outline those accounts. Sixty percent of the Deere Employees card accounts met the minimum requirements for the holiday rewards offer.
Once the target market group was identified, analysts took an even deeper dive into these accounts, categorizing them into Transactor, Revolver, Inactive and Paydown (or TRIP) segments and custom designed four different rewards offers for each segment. Ultimately, which offer was distributed to which cardholders was determined by card product type, purchase behavior and TRIP segment.
Here's a really important part of the Deere Employees holiday campaign that is often neglected: Fifteen percent of the qualifying cardholder accounts were removed from the campaign to create a control group. This allowed the Deere Employees card team to truly evaluate the impact of the custom offers.
The campaign's performance was better than forecasted. Overall, Deere Employees realized a more than 60-percent increase in income and a 154-percent lift in profit. Average purchases increased by nearly 50 percent compared to the pre-campaign average, and among the highest-rewards group, the purchase increase was more than 120 percent.
Beyond the hard numbers, the campaign and its results have provided the card team with a valuable insight into its portfolio – insights they can apply to the 2013 holiday campaign and others. They now understand the types of rewards offers that will result in a response, and from which cardholders. Not only does this create a foundation for future campaigns, it saves an incredible amount of money in offers not "wasted" on cardholders who are not motivated by them. Cardholders, too, will profit, as their credit union will continue to extend perks they actually appreciate and intend to redeem.
More credit unions are realizing the competitive and strategic advantages of card segmentation programs. The holiday season provides an ideal backdrop for treating cardholders to the kind of customized offers they expect from their credit union.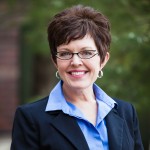 Georgann Smith is vice president of marketing and brand strategy for TMG. She is responsible for branding, product marketing, advertising/event marketing, public relations and communications for TMG's business ...
Web: www.tmg.global
Details