Relevance, scalability, and the future of credit union league infrastructure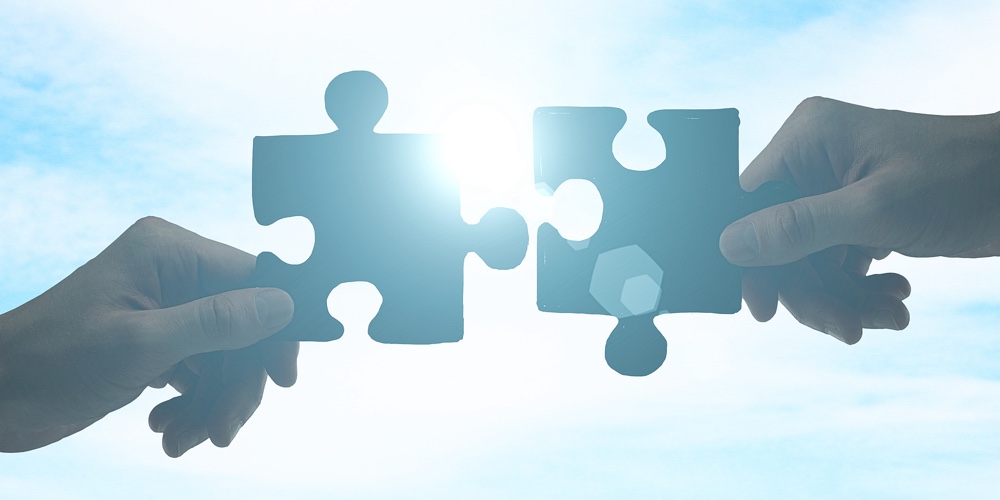 By now you've heard the news that Cornerstone League and Heartland Credit Union Association will merge by the end of this year. I want to unpack some thoughts on this very public platform to let you in on where we've been, where we are now, and where we're going.
Chasing relevance and scalability
As part of our ongoing strategic planning process, Cornerstone's leadership team identified the need for relevance and scalability. This wasn't your run-of-the-mill one-, five-, or 10-year projection. We wanted to zoom out – way out – to ensure that credit unions were set up for success for generations to come.
The opportunity to partner with HCUA felt like kismet. Following the departure of its CEO earlier this year, the HCUA board of directors had to decide whether to search for a new CEO or find a partner to help optimize its long-term value proposition. I'm thankful that HCUA chose us as their merger partner.
Rapid changes in the financial services landscape have caused me to ask my fellow credit union champions whether credit unions will still exist in 100 years. While the vast majority of us respond to that question with a hopeful, resounding "yes," we also know that the key to preserving and advancing the credit union movement lies in our own actions.
The number of credit unions have declined over time
According to a study by investment banking firm Piper/Sandler, large credit unions (with assets $5 billion or more) represent 37% of total credit union industry assets. The number of credit unions less than or equal to $100 million in assets declined by 67% from 2000 to 2021.
As credit union numbers decline, the number of assets has risen. According to the latest financial performance data released by the National Credit Union Administration, total loans outstanding in federally insured credit unions increased by $194 billion, or 16.2%, over the year ending in the second quarter of 2022, to $1.39 trillion. This represents the largest year-over-year growth in loans outstanding in at least two decades (source: ncua.gov).
Why has the number of credit unions decreased, yet assets have increased? A variety of factors can explain, but to put it simply, it's a natural, adaptive response to the need for relevance and mere survival. In our lifetime, we've seen consumer behavior shift from writing checks at the grocery store (and the inevitable wait period as the consumer makes notes in the checkbook for future balancing purposes) to tapping a plastic card on a kiosk.
Combined with a plethora of available resources and changing legislation, the speed at which the financial services industry is changing is driving credit unions to adapt rapidly or risk irrelevance.
As credit unions must evolve with competition and consumer behavior, their leagues must evolve as well.
Scale is a necessary part of adaptation
As credit unions reach an inflection point, the more dire the need to scale has become. Usually synonymous with growth or profit, the scale I'm talking about is more subtle, holistic, and ultimately more impactful. This phenomenon isn't isolated to the center of the country: associations everywhere need to adapt to sweeping changes in their memberships or risk becoming irrelevant.
When we looked northward to our neighbors at HCUA as a potential merger partner, our goal was to harness the strength of two well-capitalized leagues toward a sustainable future. We couldn't ignore the many similarities between us, and the physical proximity of our shared five-state footprint made it easy to envision the consolidation. The cultural, demographic, and political similarities portend a seamless, unified strategy.
Striking a balance between widening the Cornerstone footprint and centralizing our efforts means our members can enjoy the best of both worlds: a cohesive powerhouse team with an even deeper reserve of resources to advance our members' success.
Benefits of the merger
In the months leading to our recent membership vote, we tested out various scenarios and concluded that there are some additional positive benefits as a result of a merger with HCUA.
Both of our leagues are well-capitalized and with deeper reserves, we can seize new opportunities. Our combined resources – including capital – will enable us to entertain opportunities that will result in added value for our members and their communities.
Cornerstone is a result of a merger between Arkansas Credit Union Association, Oklahoma Credit Union Association, and Texas Credit Union Association. We've been down this road before, and the lessons learned through the consolidation 10 years ago informed our decision-making process as we laid out our consolidation plans with HCUA. Those lessons will continue to guide us as we consolidate our organizations.
With boots on the ground in each state capital, more than 700 credit unions across five states will receive unmatched advocacy thanks to our team of seasoned lobbyists and regulatory/compliance counsel. These well-connected, savvy individuals keep a finger on the legislative and regulatory/compliance pulse that pumps through the credit union system.
To successfully navigate the future, we must reform the infrastructure. This can feel a bit like moving mountains, and if you know about my recent trip to Tanzania, you'll know there is a bit of poetic justice in summiting the tallest mountain in Africa during this auspicious time. HCUA members voted Oct. 24-28 while Cornerstone's members voted in a special membership meeting on Monday morning. Of the Cornerstone and HCUA members who voted, 93% voted in favor of the merger.
I am thankful to all who expressed their support during this process. I am thankful to the hardworking team who worked long hours to ensure that the merging of our two leagues would increase our member value proposition.
Most of all, I am thankful to the members for their trust in us as we forge this new frontier. I hope the larger credit union movement celebrates this historic moment with me as Cornerstone League merges with HCUA, proving my belief that we are truly better together. Reforming the credit union league infrastructure is possible and necessary to preserving the movement we hold so dear.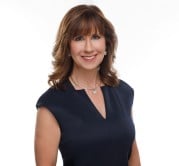 Caroline Willard is president and CEO of Cornerstone League and its subsidiaries, Cornerstone Resources and Cornerstone Foundation. Serving more than 450 member credit unions across Arkansas, Oklahoma, and Texas, Cornerstone'...
Web: https://www.cornerstoneleague.coop
Details