Successful Strategies Designed to Increase E-Adoption Rates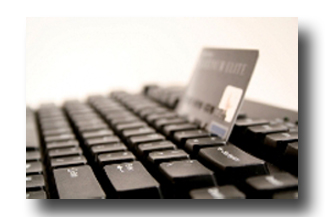 By Harry Stephens, DATAMATX
In addition to rising postal rates, volume mailers in all industries are compelled to take on more tasks—and more complex tasks—in order to meet the standard to qualify for the highest discounts on presorted First Class mail. All of this comes at a time when every dollar is precious. An effective remedy to contain these increasing expenses is to expand your electronic bill payment and presentment (EBPP) program.
Increasingly, more of your members are most likely experiencing the convenience of electronic bill pay and many probably prefer to receive and pay their bills through devices like smartphones, tablets, and even clunky old desktop and laptop computers. EBPP is a quicker and easier payment method than writing out a check, searching for stamps and then trying to remember to drop the envelope in the mail box. And then there's the matter of time. An electronic payment reaches the biller within seconds, compared to several days via traditional mail—and this is a huge advantage for both the member and your organization.
Creative paths to e-adoption
While financial institutions have been promoting EBPP for years, in the past, migration rates were disappointingly slow. However, with the public embrace of today's variety of electronic telecommunications devices, members are becoming more receptive to the idea of doing all kinds of business online, including shopping, banking and bill paying. This presents a positive opportunity for credit unions to step up  efforts to get more of their members to cross the bridge to EBPP.
Following are some innovative ideas you can use to promote your e-payment program without breaking your marketing budget:
Print EBPP program incentives on your monthly statement envelope. While there is a perception that much of the printed mail today is "junk mail," members will at least examine the mailing envelope before discarding it, and they will certainly keep their bills and financial records. Additionally, statistics show that while you can expect one percent per month migration to EBPP with a notice on your statement, this rate can increase to two percent if coupled with a notice on the envelope.
Use the white space on the statement to drive the move to e-payments. Print the details—or at least an announcement—of your program in color to draw member attention.
Use your call centers to capture email addresses on calls from your members.
Run an incentive program for your member-facing staff with a giveaway for the person that garners the most sign-ups for e-statements or e-bills. This can take the form a free dinner for two at a local restaurant to cash bonuses to an extra day off—whatever is appropriate for your organization.
Promote your EBPP program on your website and invite members to opt-in.
Create a "pay now" app for the mobile generation. This makes your payment program easy to use and adaptable to your members' preferred technologies.
Combine two or more of the above to speed up migration rates.
Repetition, repetition, repetition helps drive e-adoption. Studies have shown that consumers must see an announcement as many as nine times before it registers. Add to that statistic the need to see it even twice as often before they truly absorb and understand the message.
The time is right now
With the popularity and proliferation of tablets and smartphones, the time is right to give your e-payment program that extra boost needed to move more of your members to your EBPP system. Credit unions can take relatively simple and economical steps to promote e-adoption as well as work with their mail services provider to expand their program. The effort this requires is returned many times over in terms of quicker payments and fewer late payments, improved cash flow and better control over the expenses associated with volume mailings. It's a win-win for everyone.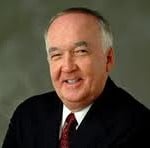 Harry is President/CEO and founder of DATAMATX, one of the nation's largest, privately held full-service providers of printed and electronic billing solutions. As an advocate for business mailers ...
Web: www.datamatx.com
Details