The CUInsight Network podcast: Bridging vendor relationships – JMFA (#50)
Featuring Kelly Flynn, National Sales Director at JMFA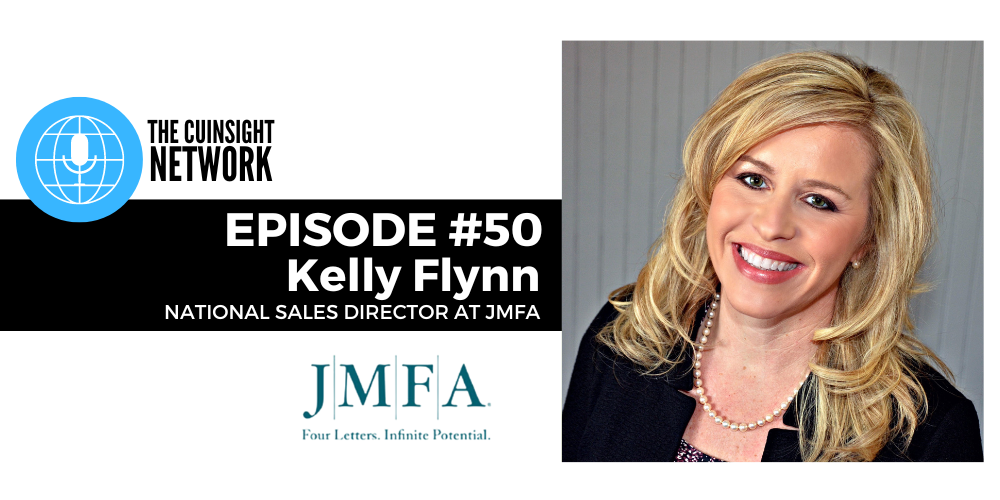 Thank you for tuning in to episode 50 of The CUInsight Network, with your host, Lauren Culp, Publisher & CEO of CUInsight.com. In The CUInsight Network, we take a deeper dive with the thought leaders who support the credit union community. We discuss issues and challenges facing credit unions and identify best practices to learn and grow together.
My guest on today's show is Kelly Flynn, National Sales Director at JMFA. Kelly's been connected to the credit union industry all her life. After years of working within the movement Kelly joined JMFA, one of the most trusted names in the industry helping credit unions improve their performance and profitability. JMFA offers a program called the Contract Optimizer, which helps credit unions evaluate and negotiate their third party vendor agreements and find the best fit for them. 
During our conversation, Kelly shares how JMFA works to help credit unions overcome challenges such as reducing member friction, increasing digital capabilities, improving efficiencies, and managing expenses. In a rapidly changing industry, Kelly discusses how financial services must be able to meet the needs of all generations. She explains the many ways that JMFA supports credit unions, specifically how credit unions can become a member's primary financial institution. Kelly shares the importance of managing vendor relationships and the impact it has on member experience, service, and the credit union's bottom line.
As we wrap up the episode, Kelly talks about the tennis shoes she can't live without, the habit she thinks makes a successful person, and the moments she's looking forward to as spring comes. Enjoy my conversation with Kelly Flynn!
Connect with Kelly:
Kelly Flynn, National Sales Director at JMFA
kelly.flynn@jmfa.com
https://www.jmfa.com
Kelly: LinkedIn
JMFA: LinkedIn 
Show notes from this episode:
What an amazing interview with Kelly! Check out all the exceptional work her team is doing over at JMFA here.
Want to hear more from Kelly? Click here.
Place mentioned: Texas
Place mentioned: Dallas, TX
Shout-out: Kelly's mom
Place mentioned: Baton Rouge, LA
Program mentioned: Contract Optimizer
Shout-out: Kelly's children
Place mentioned: Illinois
Shout-out: Apple Pay
Shout-out: Google Pay
Shout-out: Zelle
Shout-out: American Express
Shout-out: Amazon
Shout-out: Google
Shout-out: Facebook
Shout-out: Star Wars
Shout-out: Lululemon Athletica
Shout-out: Kelly's dad
In this episode:
[00:42] – Kelly Flynn loves sports and she originally wanted to be a sports broadcaster.
[02:09] – Looking back, Kelly says she's been connected to the credit union movement all her life.
[03:27] – What is the contract optimizer?
[05:10] – Kelly talks about helping credit unions with expense reduction.
[08:08] – Less is more. Where else can credit unions remove more friction?
[10:30] – "Everything is about ease."
[12:08] – How easy do you make the experience for your members?
[14:07] – "We're here to help."
[16:11] – Does working with a consultant cause issues between institutions and vendors later on?
[19:02] – Kelly clarifies how JMFA works as a bridge for credit unions and vendors to work together in win-win situations.
[21:51] – What are Kelly's favorite tennis shoes?
[23:53] – Why does Kelly suggest for everyone to read something related to history?
[25:38] – "Check your vendor contracts."
Lauren Culp is the Publisher & CEO at CUInsight.com. She leads the growing team at CUInsight, works with organizations serving credit unions to maximize their brand and exposure, connects with ...
Web: https://www.cuinsight.com
Details