The fine print: Implications of Fiserv's acquisition of First Data
The first few reactions to the acquisition of First Data have been alarmingly brief. A few "wows" followed by "oh, that is big" and then the typical flurry of analyst reports. This new combined entity has significant potential; I wanted to analyze it from different angles and present important considerations for the Financial Executive to think about – some food for thought.
My sources of research included published analyst reports and articles from the following brands – Wall Street Journal, Bloomberg, CNBC, Morningstar, Sun Trust Robinson Humphrey, Wedbush, Seeking Alpha, First Analysis, Reuters, Fiserv, First Data, and Glassdoor. I have also had multiple conversations with many executives at FI's, consulting/advisory practices, and solution providers.
Let us start with what the businesses are all about.
Fiserv's core business is providing core banking/account processing, online/mobile banking, payments, card issuing (among others) to small to mid-sized financial institutions. First Data's main clients are large banks and merchants for payment processing. Keep in mind that First Data started in 1976 as a processor to Visa and Mastercard. The First Data business is a low cost, low margin, very efficient business (implying very little if any room for improvement).
Fiserv is the smaller of the two companies with revenues of $5.5B, $1.8B in profit (33%). First Data is at $8.6B, $2.4B in profit (28%). First Data has significant debt that is now being assumed by Fiserv. The merger of these two companies has some optimistic synergies predicted (by Fiserv & First Data) – $500M in net new sales, and $900M net new reduction in expenses over a period of five years. There is also going to be the potential of more focused R&D at this new combine.
According to Reuters, "Fiserv said it had secured debt to refinance First Data's existing $17 Billion of obligations, and planned to leverage to its historical leverage levels within 24 months after the deal closes." First Data has historically been weighed down by debts, including a significant $29 Billion leveraged buyout led by KKR & Co in 2007. KKR will hold a board seat in the new combine. This assumption of debt is significant and the reduction of debt implies significant operating efficiencies.
Here are 10 key factors for you to consider:
1. This move by Fiserv is a good effort, in order to strengthen their merchant processing capabilities allowing them to offer a wider array of services like other processors like Worldpay, Tsys, Global Payments Inc. and Elavon. A reengineered Fiserv First Data combine could also help Fiserv compete with Square. The business goal is to provide a full-service suite to clients – all the way from core processing, to virtual (digital/online), and payments. The challenge will lie in bringing together the many diverse systems/acquisitions and to keep their focus on the future of payments?
2. There is no real overlap of business function among Fiserv and First Data. For this reason, many analysts are questioning the projected savings – "Why would First Data's larger client banks use Fiserv's solutions (as Fiserv solutions are primarily for small to medium sized financial institutions)?" On a positive note, it spells opportunity for Fiserv. Conversely, it could lead to internal conflict.
3. Fiserv's last five acquisitions include Elan, Dovetail, PC Lender, Monitise, & Online Banking Solutions. The last key acquisition only a few months ago was the purchase of Elan from US Bancorp.
First Data's last five acquisitions include Blue Pay, Card Connect, Acculynk, Transaction Wireless, and Gyft. First Data's most innovative acquisition was the purchase of Clover. It would behoove Fiserv to foster innovation and continue to develop Clover to compete as an effective FinTech merchant platform.
This new combine has a lot of component corporations whose technologies may not necessarily work together. On a positive note, the merging of functions could realize efficiencies. The big question in the world of payments is what is going to happen to Elan and Elan clients? Elan was just acquired only four months ago?
4. Both Fiserv and First Data will have to invest in creating a real-time (heuristic AI based) fraud management platform versus the rules-based fraud management application that exists today. The synergies in research and spending on one environment will be helpful.
5. The merger of these two corporations should get financial scrutiny from regulators to ensure that the best interests of consumers, financial institutions, and merchants are indeed protected. On the other hand, KKR would do their best to ensure a faster transition. If for some reason, the acquisition was to be turned down, Fiserv would have to pay $665 million to First Data.
6. Glassdoor provides some interesting anecdotes and statistics about the two corporations. Fiserv's CEO (Jeff Yabuki is a dynamic individual) has a 78% approval rating with First Data's CEO (Frank Bisignano) scoring a much a lower 49%. Employees rank Fiserv at 3.3/5 and First Data at 2.8/5. The anecdotes speak of a culture of internal competition. With consolidation expected at the corporate level, it might lead to some interesting challenges.
7. There are now two ATM networks – Accel from Fiserv and Star from First Data. Perhaps, here lies an opportunity to redo and compete with FinTech. To merge the two will create a very complex network, herein lies an opportunity for a new network. There will be efficiencies in creating one new rail. May I propose calling it ClearCast (Accel+Star)?
8. What happens to those that depend on Fiserv and First Data for their solutions? How will these solution providers/resellers innovate? PSCU has built an array of effective solutions around First Data in the support of their credit union clients – they are going to have to build this around Fiserv's platform going forward. What happens to Jack Henry card processing clients as they will now be dependent on the seller of a competitive core/account processing application for their success? What about Elan's and FIS's dependence on First Data? These dependent brands should be protected today by service level agreements and hand-shake agreements, but going forward these dependent brands need to invest in an effective future strategy.
9. Did the many consultants in the industry even see this coming? And what are they going to do to help your brand navigate the potential impact of this acquisition? Many in sales and consulting that I spoke to are still scratching their head in trying to come up with a rational response/story to present to their clients. You have to ask your consultant for a coherent strategy document to protect your financial institution. And if you have a contract, ensure your SLA's will be met.
10. The longer-term impact of this merger is expected to be positive. Fiserv has had many acquisitions and this one is significant – they will have to take care of existing clients and partners. It will take time and many prudent egoless steps. You have to keep the best interest of the client stakeholders versus the shareholders in mind to do this effectively. The challenge will lie in effective integration, seamless connectivity for user journeys, and providing a credible future roadmap for existing clients.
Do let me know what your take is on the acquisition? There will be continued consolidation in the payments space. FI's need to keep their focus on delivering an omni-channel brand, offer easy user experiences, and lead with payments. If you lead with payments (and offer a compelling value proposition), you will become top of wallet and earn the opportunity to become the primary financial institution.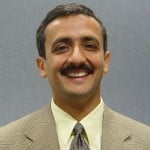 Sundeep has been assisting financial institutions with their omni-channel strategies - a more effective branch, a better online experience, & great consumer engagement. He is the author of an online ...
Web: www.digitalcredence.com
Details