Understanding members' capacity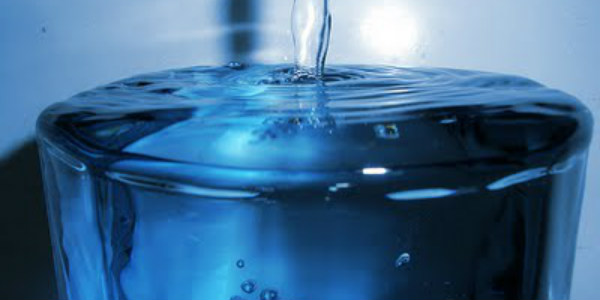 There are three new books I've picked up this past week, which I intend to read if I can manage the time. It has been very busy here in New Jersey. We, at the New Jersey Credit Union League just completed our 79th Annual Meeting and Convention at midday on Tuesday. I drove straight from that event, in Atlantic City, to the Filene Research Institute's big.bright.minds event in Princeton, N.J. and returned for sessions the following day. Of course, in the meantime my e-mail inbox ballooned considerably and much of my Thursday was spent playing catch-up. With three kids participating in extracurricular activities and a home in the final stages of a potential sale just over 1,000 miles away, I'm most certainly not functioning at full capacity, despite a couple significant nights of sleep.
One of the three books I hope to read, Be Invincible!: A Playbook for Reaching Your Full Potential, was written by Vince Papale and his wife, Janet Cantwell-Papale. I had the great pleasure of spending some time with Jan and Vince earlier this week, when Vince, subject of the Disney movie "Invincible", kicked off our convention with a rousing 45-minute opening general session. His message centered on his life experiences and how to rise above the struggles that you may face in your day-to-day life. It may sound cliché, but Vince made it relatable and relevant. It wasn't a speech, but a call-to-action to focus when challenges arise; to analyze, adapt and achieve.
The second book is by retired 20-plus year credit union veteran, John M. Tippets. John was also at our convention and shared the story behind his book, Hearts of Courage. Hearts of Courage is based on the disappearance of an airplane with six onboard, in remote Southeast Alaska during January 1943. One of the passengers was Joseph Tippets, John's father, who survived for 29 days in the freezing, mountainous wilderness, along with three others.
In John's account of the events that transpired, we heard of various miscalculations and questionable decisions that one would expect from individuals who were injured, tired, hungry and lost. By chance, there was a boat that passed by, but the circumstances did not produce an immediate rescue. That boat later returned and ultimately saved the survivors.
There was certainly a connection between the messages Vince and John shared with us and lessons to be applied to our work in the credit union movement, regardless of your role. However, the presentation by Eldar Shafir, William Stewart Tod Professor of Psychology and Public Affairs at Princeton University and co-author of the book Scarcity: Why Having Too Little Means So Much, cultivated a much deeper awareness of the correlation between these types of stories and the financial success of our members and consumers in general.
The concept is much too extensive to delve into here. As cautioned by Dr. Shafir and his peers, it is too substantial to fully understand even after participating in a masterclass on behavior economics through the big.bright.minds event. But the gist is that when people are struggling to manage with less than they need, they make poorer choices than those with excess. It is not related to intelligence, but capacity.
Much like in Hearts of Courage, where decisions made by nourished, equipped travelers in good health, would likely have been superior to those made without ample resources and in a lowered psychological state, members in a whirlwind of financial and other negative circumstances often will not have the capacity to process financial literacy lessons within their available bandwidth. It is much more difficult to analyze, adapt and achieve when there are myriad other concerns taxing the mental resources of the individual.
Personally, I liken it to the drained feeling I have on the heels of this' weeks activity. I'm certain the words I selected to craft this article would have come much more effortlessly on a week with less stressors and a lighter schedule. With regards to credit unions, there is particular application in terms of credit unions' efforts to provide education for those facing financial difficulty. Be sure to fully understand the individual story of those you coach through your financial literacy courses and counseling services, and avoid unnecessary complexity as the situation dictates. You may need to provide essential resources and nourishment first.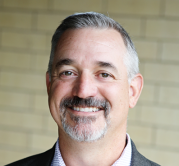 As CUNA's EVP/Chief Engagement Officer, Greg leads the organization's Engagement Unit, an internal shared services team which also directs interactions with the credit union community. The team ...
Details