Using your community-powered advantage to create new relationships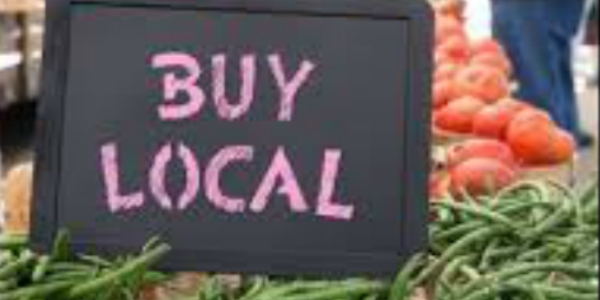 It's almost the end of 2014 and 66% of Americans are still angry at megabanks for their role in the 2008 financial crisis1. In particular, among Gen Y – also known as millennials – there is a strong dislike of the megabanks. In fact, 1 in 3 millennials are open to switching from their megabank in the next 90 days2.  Consumers young and old are ready to move on.
People are embracing uniqueness in their community. The enthusiasm of green and "eating local" movements that have increased the popularity of farmers markets is spilling over into retail and banking as well. Seventy-eight percent of Americans believe banking locally is important1. This eat local, bank local, support mom & pop shop mindset is exciting. It's empowering consumers to vote with their wallets and highlighting the importance of community.
What do these important trends in consumer opinion mean for community financial institutions? It means now is your window of opportunity.
You Have A Secret Weapon
You possess an inherent advantage: you're community-based. You have the ability to tap into that consumer trend towards community unlike the megabanks. Credit unions are uniquely positioned to shine because of their history and strong ties to their market. The deep relationships you've built with your members provide valuable insight into what's important to your prospects and your community.
The environment is ripe to take back some market share and draw younger prospects' attention. Why would account holders want to bank with someone they still blame for the financial meltdown? Especially when they can bank with a pillar of the community that values its members and treats people right?
People who bank at financial institutions are more loyal than their megabank counterparts – 93% of Americans banking locally trust their institution compared to 42% of megabank customers who believe their bank takes advantage of them1. That trust in community financial institutions is well-earned and game-changing.
Identify Your Opportunities
In every industry, including banking, consumers are choosing the product first and then where they'll get it. Think about the last time you bought a computer. If you're like most Americans, you already had a brand in mind. You didn't start your search by Googling computer, you probably started with something like Dell or MacBook Pro. That's because brand names have power – 73% of Americans say brand names are important when choosing where to bank. That jumps to 81% among Gen Y1.
Megabanks have used marketing to convince consumers that it takes the resources of a megabank to deliver the products they want. We all know this is untrue. We just have to give consumers a reason to believe a local business has equal or better products. That's when employing a national brand makes strategic sense. Whether it's co-branded credit cards or Kasasa-branded reward accounts – national brand products outperform.
Yes, there are challenges facing community financial institutions. But there is also a perfect storm of obstacles for megabanks, too. Americans are tired of feeling marginalized and want financial institutions that put the customer first. Megabanks can't compete with community-powered financial institutions on relationships. Now is the time to capitalize by leveraging your strengths, elevating your brand, and showing how you can compete.
Sources:
1"Consumer Banking Insights Study," BancVue & Harris Poll, 2013
2"The Millennial Disruption Index," Scratch/Viacom Media Networks, 2013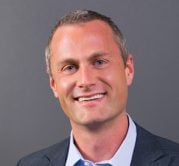 Gabe Krajicek is the chief executive officer of BancVue, the leader in branded, community-powered banking products. BancVue's innovative Kasasa® suite connects breakthrough products with world-class marketing, data-driven consulting, and ...
Web: www.bancvue.com
Details