The CUInsight Experience podcast: David Miller – Connecting people (#119)
"If you want a great community, you have to be a part of it." - David Miller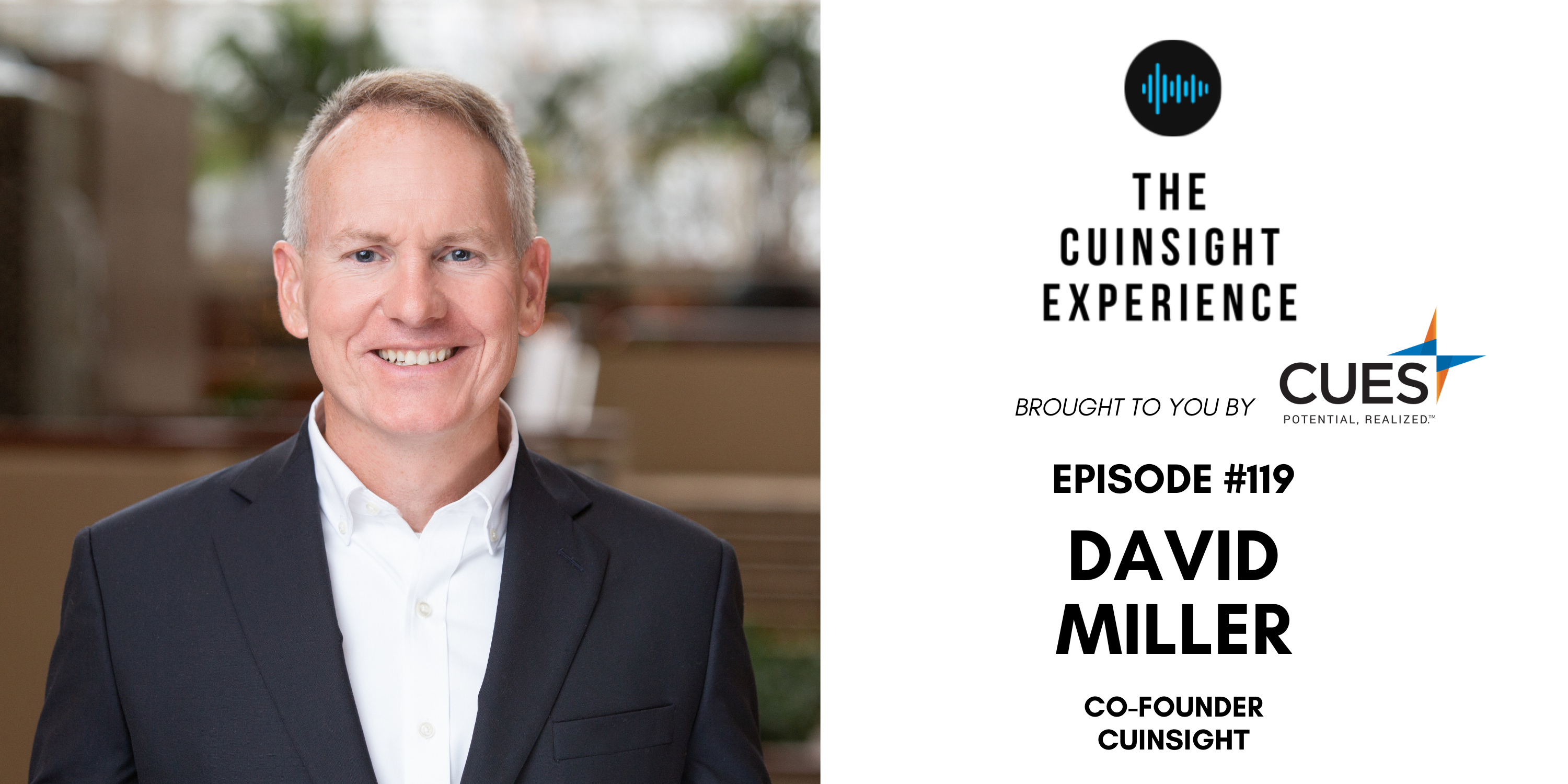 Thank you for tuning in to episode 119 of The CUInsight Experience podcast with your host, Randy Smith, co-founder of CUInsight.com. This episode is brought to you by our friends at CUES. CUES is the leading talent development solutions provider to the credit union industry.
My guest on today's show is David Miller, Co-founder of CUInsight. In this episode, we chat about the history of CUInsight and how it all came to be. We dive deeper into the ebbs and flows of entrepreneurship and the many leadership lessons David has learned along the way. He walks us through his career journey and shares his excitement for what's to come. 
To start the show, David discusses the idea behind CUInsight as his way to support the credit union community, create a space that connects people to resources, and embrace the culture. He stresses that the publication was not an overnight success and identifying what worked and didn't early on helped it thrive. David believes that as a leader you have to think strategically about what to add and what to get rid of. Both are equally important for creating useful solutions.    
As we move through the conversation, we learn that David likes to surround himself with a myriad of people who have shared values and are supportive to his local community. He also shares what he believes a true leader is and how those qualities can be found in many people despite their financial status. We discuss how David stays true to purpose and improvements he thinks credit union leaders can make to maintain relevance.  
As we wrap up the show, we learn that David wasn't much of a troublemaker in school but he has always been "the bridge" in his friend circles; connecting people together. Tune in to find out what David is reading, what he enjoys doing outside of his work-from-home office, and a few fun surprises. Enjoy my conversation with David Miller!
Subscribe on: Apple Podcasts, Spotify, Google Play, Stitcher 
Books mentioned on The CUInsight Experience podcast: Book List 
How to find David:
David Miller, Co-founder of CUInsight
dmiller@cuinsight.com
www.cuinsight.com
LinkedIn | Twitter | Instagram | Facebook | YouTube | Podcasts   
Show notes from this episode:
A big shout-out to our friends at CUES, an amazing sponsor of The CUInsight Experience podcast. Thank you!
After listening to our show, check out the CUES podcast here.
To learn more and register for CUInsight Mini-Con Series, click here.
Shout-out: CRMNEXT
Program mentioned: CUDE Program
Shout-out: National Credit Union Foundation
Shout-out: Lauren Culp
Shout-out: Robbie Young
Shout-out: John Pettit
Shout-out: Linda Lafortune
Shout-out: Courtney Scott
Shout-out: Jill Nowacki, Humanidei
Shout-out: David's wife, Rhonda, & children
Shout-out: Tony Hawk
Shout-out: Huffington Post (HuffPost)
Shout-out: Drudge Report
Shout-out: Slack
Place mentioned: Greenville, SC
Place mentioned: Florida
Shout-out: Peloton
Shout-out: Diana Dykstra
Shout-out: Bill Gates
Book mentioned: How to Avoid a Climate Disaster: The Solutions We Have and the Breakthroughs We Need by Bill Gates
Book mentioned: Think Again: The Power of Knowing What You Don't Know by Adam Grant
Book mentioned: Originals: How Non-Conformists Move the World by Adam Grant
Artist mentioned: Johnny Cash
Artist mentioned: Willie Nelson
Band mentioned: Metallica
Band mentioned: Guns N' Roses
Album mentioned: Appetite for Destruction by Guns N' Roses
Previous guests mentioned in this episode: Lauren Culp, Diana Dykstra, Jill Nowacki (episodes 4, 18, 37, 64, 82, 101, & 113)
In This Episode:
[01:52] – David Miller and Randy Smith have not talked about the story of CUInsight in the last 13 years, so today is the day.
[04:37] – Actively participating creates a stronger community for business and fields of work.
[07:22] – David sees a lot of potential for growth for CUInsight in the credit union community.
[08:53] – What are David's hacks for deciding what to subtract and let go of as CU Insight develops?
[11:48] – Knowing how to continuously change is important. David talks about the transitions of change, reflecting on when to change, and not getting caught up in the many tasks of business.
[13:39] – David talks about the dependable network of small business owners and local-driven individuals he surrounds himself with.
[15:31] – Here are lessons on intertwining work and passion, scheduling time off, and remaining grounded in purpose.
[17:36] – David describes a "failure" that turned out to be positive for CUInsight.com in the long run. Learn why balancing iteration and risks expands business.
[20:36] – David describes a "success" that is part of the CUInsight.com experience. Then, he talks about credit unions adapting to the rapidly changing world of fin tech.
[22:39] – Hear David talk about how he came into the credit union space.
[25:18] – What finally got David to leave his day job, and go all in for CUInsight.com?
[27:24] – Randy places the inspiration and curation of CUInsight.com in perspective of the early days of blogs compared to now.
[29:54] – David gives his top tips for working remotely with a cohesive team. David says the quality of work is not measured by time sitting in the office.
[31:40] – David explains the importance of living actively to give his mind a rest from all the work.
[33:48] – David did not get caught up in the pandemic purchase craze. What are David's memories of high school?
[35:33] – Here are two books David suggests for everyone to read.
[37:48] – David says he was influenced by Johnny Cash and 80s era bands. Then, he names the kind of people he feels are successful.
[40:38] – Thank you for listening, and be well friends!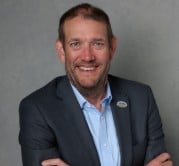 Randall Smith is the co-founder of CUInsight.com, the host of The CUInsight Experience podcast, and a bit of a wanderlust. As one of the co-founders of CUInsight.com he ...
Web: www.CUInsight.com
Details