Vendors to credit unions: Focus on members, we'll take care of the rest
Credit unions have done an amazing job of serving their members through the COVID-19 pandemic. From skip-a-pays to loan payment deferrals to emergency loans, you've been there for your members, demonstrating our people-helping-people mantra.
Very often, credit unions are able to remain laser-focused on serving their members, because someone has your back. Your board members. Your community. Your business partners. Collaboration with business partners helped credit unions through the fallout of the pandemic and as we move forward.
While no one saw COVID-19 coming– nor its vast psychological, social, or economic impact –until it was too late, many of the companies that support credit unions have been working diligently to help keep credit unions up and running through these challenging times. For example…
Based on the efforts of the companies featured, a few things become clear. The future is melding the human and the digital worlds for comprehensive member service, whether in economic prosperity or crisis. The only way to get there is with precision expertise and knowledge that few credit unions, if any, can achieve on their own. Collaboration with the many CUSOs and vendors will help your credit union fill the gaps with domain knowledge and innovation.
NAFCU's Preferred Partners are constantly investing in next-gen technology, cutting-edge products, and innovative campaigns to help credit unions thrive. To learn more, register for our upcoming 2020 Partner Innovation Spotlight, July 8, 2020 from 2:00-4:00 PM EST. This virtual event will include keynote addresses from NAFCU President Dan Berger, Co-Founder of CUInsight Randy Smith, and CEO of Neural Payments Mick Oppy. See quick and informative demonstrations from our trusted partners on their innovative solutions, enjoy networking opportunities via social media, and much more. Complementary registration is required to attend.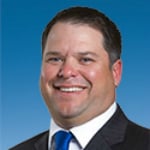 Randy Salser was appointed President of NAFCU Services Corporation in October of 2013. He comes to the credit union industry with over 15 years of executive-level experience in the areas ...
Web: www.nafcu.org/nafcuservices
Details