Wake up! These three things are keeping you tired
There are days when I'm filled with energy, ready to take on the day. And then there are some days where no matter what, I'm sleepy. Are you habitually sluggish and in need of an energy boost? Consider these three things you may be doing that are keeping you tired and whether certain simple changes can perk you up.
Not eating enough
Swimsuit season is around the corner and many of us feel the need to drop some weight. Remember that your body needs certain nutrients throughout the day to stay healthy and alert. Just because you're trying to lose weight, doesn't mean you should cut out things your body needs to be effective. Instead, look into certain simple diets to help you shed the pounds, while still allowing you to enjoy eating.
Strange sleep schedule
It can be difficult to go to sleep at the exact same time every day. Sometimes you want to stay up and binge on Netflix. Other times your children can't stay asleep so your nighttime routine is out of whack. The key to feeling rested the next day is doing the best you can to limit inconsistent bedtimes. It's not always easy but the more structure you have, the more appreciative your body will be.
Avoiding exercise
When you're sleepy and want to relax, the last thing you'll feel motivated to do is exercise. If you can muster the strength and get moving, trust me, you'll be glad you did. I'm one who doesn't care to exercise, but when I do, I feel a great deal better. Working out may be hard to initiate but the health benefits are undisputed. So whether it's heading to the gym, the outdoor track, or simply a nice walk through the neighborhood, take time out of your day to stay active. Making this a part of your regular routine is a sure-fire way to feel less tired in the days to come.
Save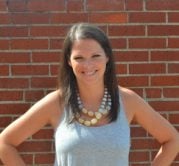 Wendy Moody is a Senior Editor with CUInsight.com. Wendy works with the editorial team to help edit the content including current news, press releases, jobs and events. She keeps ...
Web: www.cuinsight.com
Details