What's the real motivation behind sweeping changes to overdraft services?
Avoid confusion and criticism with full disclosure and reasonable fees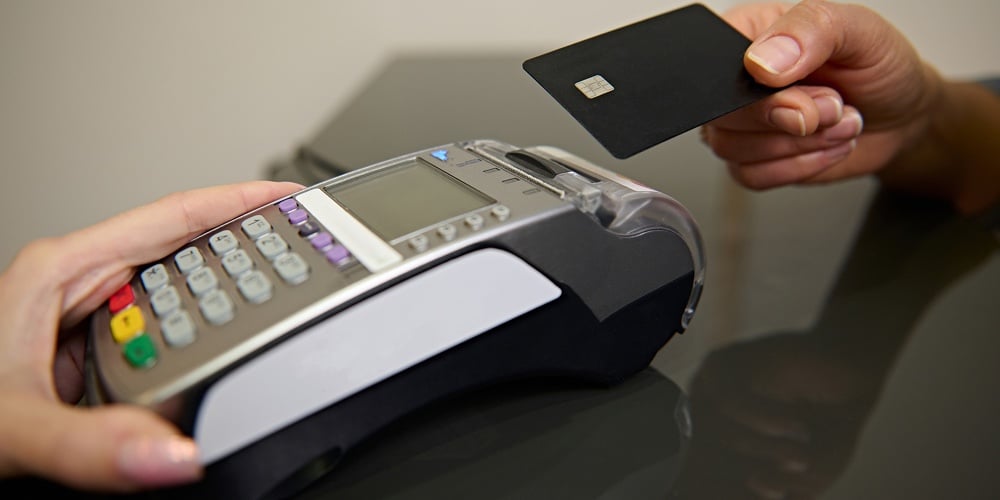 Changing market conditions and renewed interest by regulators to address products and procedures that are perceived as harmful to consumers have fueled sweeping changes in some overdraft strategies recently. For undisclosed programs and those with fees that have steadily escalated over the years, such changes may be necessary as regulators attempt to rein in overdraft practices that run counter to their calls for transparency.
The news from some of the nation's largest banks making major modifications doesn't mean that overdraft services aren't beneficial to consumers. It just means that some program strategies are out of line with regulatory expectations and what consumers need. This fact was punctuated recently in comments by Acting Comptroller of the Currency, Michael J. Hsu, who said, "limiting overdrafts may limit the financial capacity for those who need it most."
Sweeping changes can stir up unexpected consequences
Community banks and credit unions should absolutely be re-evaluating their overdraft approach to ensure they are doing right by the consumers they serve. However, making changes without the right direction and resources can create difficulties for account holders who trust their financial institution to "have their back" when they have liquidity needs.
For instance, eliminating overdraft fees may sound appealing, but what happens when a transaction exceeds an account holders' balance? Is it covered or returned? If it is returned—for a mortgage, rent or utility payment—will the result be a disruption of service or penalty fee that exceeds the original overdraft fee?
If the consumer doesn't know when a transaction will be paid or is surprised by merchant return fees or other charges, how is that providing good service? Or, when a returned item triggers the reduction of a consumer's credit score, making it more difficult to get a loan or land a job, how is that building trust for the future?
What's more, reducing an overdraft fee from $35 to $10—as Bank of America recently announced—may seem like a major concession, but will other fees need to be put in place to make up for lost revenue? Swapping one fee for another—or increasing balance requirements to access a service—isn't exactly the best way to garner goodwill since it can make having a checking account unaffordable for some consumers.
Prevent confusion and controversy with reasonable fees and transparent procedures
A consumer-focused overdraft strategy should include a beneficial last-stop option to your other service offerings, i.e., accessing funds from another account, a credit card or line of credit, that can help members when they need access to liquidity. If they have difficulty managing their checking account and do not have a savings account or access to a line of credit to cover an expense, a fully disclosed, reasonably priced overdraft privilege service provides a reliable safety net.
When your members know the fee and their limit upfront—along with how to use the service responsibly—they will find value in having access to convenient financial peace of mind.
Gain confidence with a thorough program evaluation
The best approach begins with open communication and transparency regarding how your overdraft privilege services work. A comprehensive, professional program review can identify important details that will benefit your members and your credit union, such as:
Does your overdraft strategy follow a consumer-first approach?
Is your fee structure appropriate for your market?
Are your processes and procedures fully transparent?
Are your member communications effective and compliant?
Are you offering financial education to all members to limit excessive overdraft usage?
Do you have other service options available that might be a better fit for some members?
Is there an effective staff training program in place to increase employee knowledge and confidence?
Which key metrics should you be monitoring to ensure effective program results?
Stay on the consumer side of service delivery
No one can ignore what's currently happening with market changes. But limiting consumer access to a responsible overdraft privilege service isn't the right solution if your operational philosophy is built on providing financial stability to your members. Despite the current narrative, there is a need for overdraft services. More importantly, there is a way to deliver the service so it is fair, transparent and member-friendly.

JMFA is one of the most trusted names in the industry. Whether it's recovering lost revenue, uncovering new savings with vendor contract negotiations, creating more value, serving members better or delivering a 100% compliant overdraft service—JMFA can help you deliver measurable results with proven solutions. To learn more please visit www.JMFA.com or call (832) 514-2334.
As chief executive officer, John provides leadership, planning and oversight for the company. He joined JMFA in 2002. As executive vice president of operations and chief information officer, John was ...
Details