Winning plays for your credit union from the best Big 3s in NBA history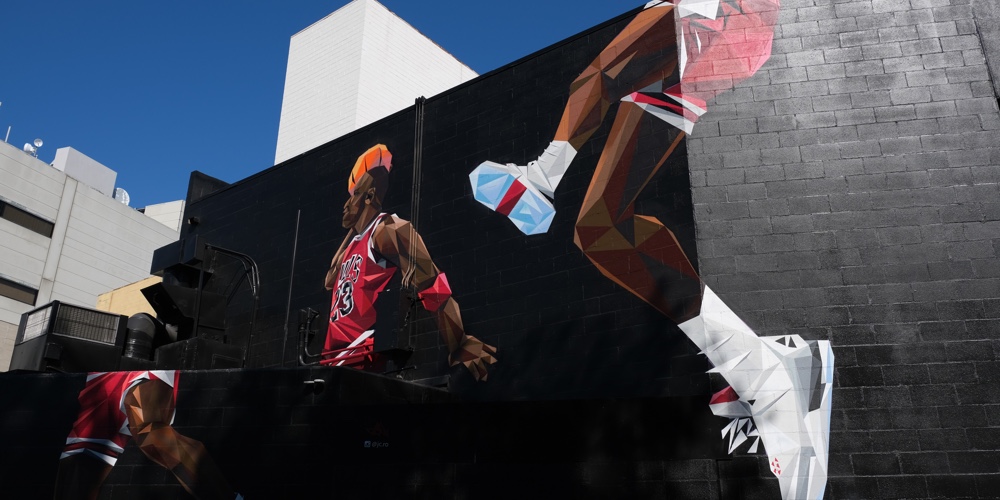 If you're an NBA fan, you know there's an essential element to the game that's hard to put your finger on. When film stars have it, we call it "a certain je ne sais quoi." Some celebrities have an added "X-factor" that you can't quite nail down—but it's what makes them irresistible.
We see it in professional basketball when Big 3 players step on the court together. They're able to anticipate each other's moves like magic. They seem to have an almost telepathic ability to be right where their teammates need them to pull off play after play. It's invisible, but it's a force that has resulted in dozens of championship rings for teams like the Chicago Bulls, Boston Celtics, Miami Heat, and San Antonio Spurs.
The Big 3 for credit unions consists of risk management, payments, and income generation—the three critical functions your institution relies on to carry the team and score the most points with your borrowers. When these three elements work seamlessly together, it creates a sense of synergy like the magic that takes place when the NBA's top Big 3s get in the game.
In this article, we'll present four winning plays from some of the top trios in NBA history that could help your credit union streamline and improve your risk management, payments, and income generation efforts.
Winning Play #1: Working Together to Achieve a Common Goal
Miami Heat: Dwyane Wade, LeBron James, and Chris Bosh
The NBA virtually revolved around Dwayne Wayde, LeBron James, and Chris Bosh from 2010-2014, with four finals appearances and two championship wins. This trio was very nearly unbeatable during their four years together.
Each of these sports superstars had to work together to achieve a common goal. Since Wade and LeBron were ball-dominant scorers, Bosh sacrificed his game when he turned into an oversized offensive shooting guard. Likewise, Wade had to put the leadership role he had established in Miami aside to play in the shadow of LeBron.
"At the end of the day," he told ESPN in 2016, "we sacrificed points, article hits, but what we gained was championships, friendships, and brotherhoods that last a lifetime. So I'm sure if we could do it all over again, we'd do it exactly the same way."
Do your risk management, payments, and income generation efforts work together to help your institution as a whole succeed?
Winning Play #2: Leaving a Lasting Legacy
San Antonio Spurs: Tim Duncan, Tony Parker, Manu Ginobili
As a huge Spurs fan, I think Tim Duncan is arguably the best power forward in NBA history. He is a stand-up professional athlete whose humility and leadership skills speak as strongly as his scorecard. His on- and off-court accomplishments include two MVPs, three Finals MVPs, and 15 All-NBA selections.
Tony Parker and Manu Ginobili's ability to jive and play so well with Duncan led the Spurs franchise to four titles. What's more, for over an entire decade (13 years), this Big 3 trio secured a spot in the playoffs every season they played together.
According to Fadeaway World, "Duncan, Parker, and Ginobili bagged the most wins by a trio with 575 regular-season victories and 126 postseason wins together before they retired. The trio also holds the record for most games played by a trio in NBA history with 730 games. Because of their success, the Spurs are the league's winningest franchise with 2,189 wins against 1,352 losses for an astounding .618 winning percentage."
When all the elements of a successful lending program are seamlessly integrated and work in sync with each other, it's a slam dunk for your credit union!
Winning Play #3: Playing Together as a Cohesive Unit
Chicago Bulls: Michael Jordan, Scottie Pippen, Dennis Rodman 
According to SportsCasting, "When Dennis Rodman was on the Detroit Pistons, he had an intense rivalry with Chicago Bulls superstars Michael Jordan and Scottie Pippen, which is why many pundits questioned the Bulls acquiring the Worm in 1995. No one thought the trio could get along since Rodman used to foul Jordan and Pippen hard during the "Bad Boy" days."
Jordan, Pippen, and Rodman wore the same jersey for three seasons and enjoyed incredible success on the court during those years. The wildly famous, talented, and colorful Hall of Fame players won three championship rings together—one for each year they played on the same team.
Jordan, Pippen, and Rodman may have had a contentious Big 3 relationship and rivalry, but they were able to put their egos aside for the sake of the team. Having Pippen and Rodman on the same team helped Jordan immensely because he could divert his attention from defensive assignments with these two having his back.
The dynamic also worked out well off the court. According to BasketballNetwork, "Jordan was known as a tough guy who demanded a lot from his teammates and often confronted them if they weren't giving 100 percent. On the other hand, Pippen was calmer and had a friendlier approach when communicating with his teammates, which is a combination that worked well for the team's chemistry and their historical success."
When your risk management, payments, and income generation functions all work together on a single platform, your employees will be able to assist borrowers with ease.
Winning Play #4: Building Team Synergy to Accomplish Big Goals
Team Total Solution: Risk Management, Payments, Income Generation
Managing risk for your financial institution has historically been a complex set of responsibilities requiring multiple tasks, vendors, skills, employees, and customer interactions. Unfortunately, when you have too many disparate functions, platforms, and vendors cluttering up the court, it's hard to bring your team together and create the synergy you need to pull off big wins.
When there's a timeout and the team rushes in, you want one winning strategy that everyone can work with and understand. Sadly, most credit union employees have to go in different directions to handle everyday tasks instead of utilizing one streamlined solution to make an easy layup.
The SWBC Total Solution takes on the big three for credit unions—risk management, payments, and income generation. It is a full-scale solution that seamlessly integrates and refines every aspect of these critical functions from beginning to end—all from a single, browser-based platform that's easy to learn, use, and maintain. Your vendor management team will thank you for improving your team's synergy by selecting one partner to provide essential products and services and reduce the burden of tracking multiple vendors. For more information, visit our website!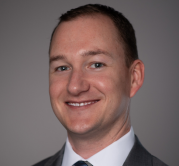 Steve Castner serves as Account VP at SWBC. By leveraging the risk management products and solutions of SWBC's Financial Institution Group, Steve helps his clients manage expenses, lower delinquency, ...
Web: https://www.swbc.com
Details