Your credit union's checking accounts are going to die (unless you read this story)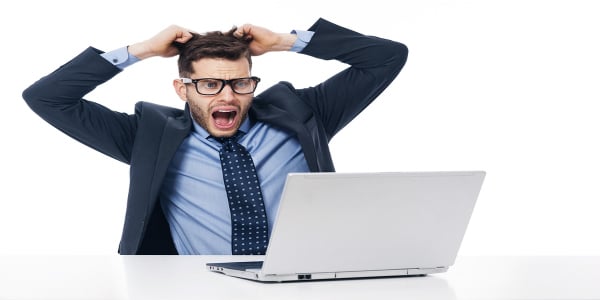 Pop culture is chockfull of "death ofs." The death of disco. The death of home stereo systems. Heck, even Superman took his turn at the morgue.
With that in mind, I am often skeptical when I hear about one more "death of," especially when it comes to the credit union movement. Paper checks and statements were supposed to die. They declined in use, surely, but didn't die. Branches with (gasp!) actual face-to-face teller transactions faced similar ill-omens. Last time I checked, most branches still offered tellers, although many are adopting a more retail-oriented look and feel. So when I hear people talk about the "death of checking accounts," I'm inclined to have a little Gen. X cynicism.
But, what if they're right? Take a closer look at the state of personal checking accounts. Consumers everywhere revolt against high checking account fees. "Free checking" could be going the way of the dodo. And the crummy rates most institutions can offer these days are less incentive than the free toasters of yesteryear. As many credit unions also continue to deal with anemic products-per-member numbers, it's obvious checking accounts are not the titans of sticky products they once were.
What should really scare credit union executives and marketers, however, isn't free checking, crummy APYs and toasters. A quick look at several "non-traditional" personal checking account options is far more worrisome.
Target REDcard:   If you're a Target shopper, you know their cashiers will hammer you about signing up for a REDcard. Every. Single. Time. Even at the pharmacy. The REDcard allows Target shoppers to link a debit card to their personal checking accounts. It also offers a 5% discount on every purchase and free shipping on online purchases. Shoppers can completely bypass using their credit union debit or credit card, resulting not only in lost income but also brand erosion.
BlueBird: This little gem from the minds of Walmart and American Express is touted as "Your Checking and Debit AlternativeSM" (I had to do that, they service marked it!). Users can make direct deposits, transfer funds, add funds at any Walmart register (no hard number on this one but the best guess is about 70 gazillion nationwide), set up family sub-accounts and do most everything else on the mobile app. All with no fees and minimum balance requirements.
Simple: I'll let the headlines speak for themselves. "Simple's Free Checking Accounts Are So Popular, There's A Waiting List To Get One." "Simple is Banking 2.0." "A Financial Service for People Fed Up With Banks." Simple is an online bank founded by two entrepreneurs, one of whom was so fed up with his bank's fees and crappy customer service he decided to get revenge by sticking it to them in the pocketbook. Since its launch, Simple has attracted over 65,000 users with more than $1.5 billion in annual transactions. Simple offers a Visa debit card, awesome mobile apps, a killer website and real, live, living (read not annoying robo-operator voice) user support. And get this: you have to be invited to join. Simple also features user-friendly budgeting and life-planning tools (like telling you how much you have to spend on things after you pay recurring bills or how to best set savings goals to pay for vacations, down payments, etc.). When's the last time your credit union checking account did that for members?
For my money, credit union thinkers should spend less time stressing over what the big box banks are offering in checking accounts and more time studying what the non-traditional gurus are doing.
Are checking accounts dead? Not any more than Superman or home theater systems. Know why? Superman had to adapt. Home theater systems had to adapt. Disco tried to adapt but was mercifully unsuccessful.
What do we learn from this? Credit union checking account offerings must adapt. They've got to evolve. To put a finer point on it, they've got to not induce consumer comas as much as they do now. There are younger, hipper and cooler players working their way into the game now with the real possibility of supplanting the old school.
So, your checking accounts may not be dead, technically. But sitting there, unused, in the retirement home of aging financial services, it'll be hard to tell the difference. Don't let that happen.
Mark Arnold, CCUE, is an acclaimed speaker, brand expert and strategic planner. He is also president of On the Mark Strategies, a consulting firm specializing in branding and strategic planning. Some of the services Mark provides include strategic planning, brand planning, leadership/management training, marketing planning and staff training. His web address and blog is www.markarnold.com. You can also contact him at 214-538-4147 or mark@markarnold.com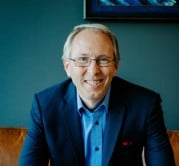 Mark Arnold is an acclaimed speaker, brand expert and strategic planner helping businesses such as credit unions and banks achieve their goals with strategic marketing insights and energized training. Mark ...
Web: www.markarnold.com
Details