Branch evolution: The mobile branch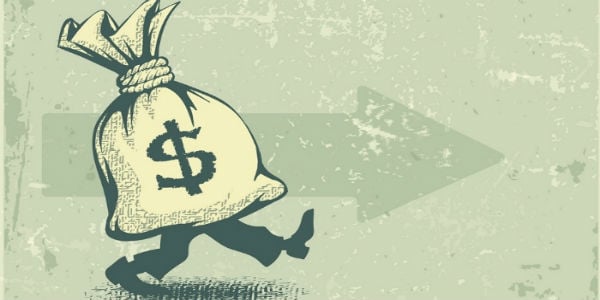 Branch foot traffic has significantly declined as web-based banking continues to rise.  However, by no means is the brick and mortar office obsolete. Better yet, it is evolving. It's reducing staff and space, relying on technology and self-service, and shifting towards a relationship selling approach to maximize opportunity within each visit. Like evolution in the animal kingdom, the branch is undergoing the changes it needs to adapt to its modern surroundings. So much so, that some branches have added something extra to get a "leg up" on the competition—wheels.
Though mobile branches have been around since the early 90s, they were mostly utilized during disaster relief efforts back then. Today, the decreasing cost of technology and evolving banking habits are opening the door for more mobile branch opportunities. John Baker, CEO of mobile branch manufacturing pioneer MBF Industries, claims that mobile branch sales have increased at least 10-15% year-over-year for the past three to five years. "The decrease in communication costs such as internet and telephone have fueled the need for mobile ATMs and branches," said Baker. "We expect major growth for years to come as the industry continues to see the cost-effective benefits of the mobile branch."
Baker states that there are many applications for a mobile branch, ranging from "community events, auto dealership loan processing, disaster relief, and serving under-sized markets that can't support a full branch." However, today's most popular use is as a branch replacement during the construction or remodeling of brick and mortar locations. A mobile branch can be driven to the parking lot of the branch under construction. While parked, it provides the community the same in-branch services with the same staff as the physical branch while the construction is being completed, eliminating branch downtime.  Codigo's Branch Transformation report revealed that 2 out of 5 institutions were adding locations through 2014-2015, and that an additional 25% were remodeling existing locations, creating a significant opportunity for institutions to leverage mobile branches.
There's not much a brick and mortar location can do that a mobile branch can't. MBF Industries has manufactured mobile branches that range from strictly ATMs to full-service banking, Baker claims.  Lately, they've received more elaborate requests from clients. "They want to install large digital signage for advertising, as well as self-service kiosks to reduce paper clutter and provide more interactivity— just like in the brick and mortar locations."
Much like the people it serves, the branch has gone mobile. It has grown legs and the ability to go to the customer, instead of waiting for customers to visit. With the cost of technology decreasing, these mobile branches are becoming more and more cost-effective for institutions of all shapes and sizes. It will not be long before we see more of them serving our communities as a widely accepted way to bank.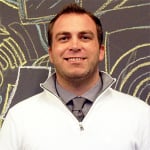 Matt Deaton is the Marketing Manager at Codigo, a Louisville. KY-based technology company that develops retail engagement tools such as digital signage, interactive kiosks, and on-hold messaging. Codigo has served ...
Web: www.gocodigo.com
Details