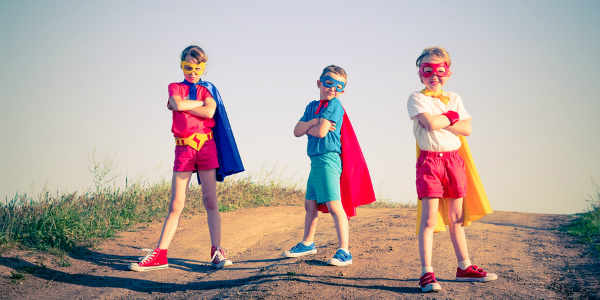 A bonfire, a hayride, a reunion with my college friends at a football game, a pumpkin hunt – I've officially jumped headfirst into autumn. But I really didn't have much of a choice. I live in a Midwestern football city surrounded by fall foliage with a kindergartener, who has been debating her Halloween costume since July.
Halloween. You either love it or you hate it. I love it. Luckily, my daughter is a Mini-Me in that regard. Her great costume debate started with the immensely popular Elsa from Frozen. Then we purchased a pricey polka dot Bo Peep costume. But in the end, I'm happy to report I will be trick-or-treating with a Cleveland Browns' cheerleader this Halloween.
Why was it so difficult for her to decide on a costume?
She gave me a simple answer with stars in her eyes: "Because on Halloween you can be anything you want to be."
That got me thinking about the people I work with at credit unions. Luckily, I don't need to wave my daughter's Elsa wand (yes, we had already purchased that as well) to turn credit union employees into superheroes this October. They already are!
Here's why:
Superman is committed to protecting and defending the innocent. He takes the necessary risks to protect the people he has sworn to serve.
Credit unions are not-for-profit because their purpose is to serve their membersand their communities. They have been doing so in the U.S. for over 100 years. Putting people before profit is not only the right thing to do, it's brave as well.
I'm not referring to Thor's superhuman physical strength. I'm referring to the strength of the credit union movement. In August, credit unions surpassed 100 million memberships nationwide equating to one in every three Americans.
If that doesn't demonstrate the strength of the credit union movement, I don't know what does. But this kind of increasing demand is a challenge that threatens the entire fate of humanity! How do you manage it correctly? Brain power. 
Comic experts say Mr. Fantastic, the leader of the Fantastic Four, is easily the smartest superhero. Ever. However, great superheroes don't necessarily have to be geniuses. Mr. Fantastic excelled in mathematics, physics, and mechanics. He went to several colleges including Massachusetts Institute of Technology, California Institute of Technology, Harvard University, Columbia University and Empire State University.
While not everyone is as smart as Mr. Fantastic, this is an area where people who work at credit unions really shine – they use their brain power to be innovative. Armed with new ideas and refusing to simply accept the status quo, credit unions are always on the forefront of adopting new technology – from mobile access to e-signatures and beyond – to remain competitive and to best serve their members. Because in the end, their big brains are always reminding them that it's all about superior member service.
There you go. Three examples that prove you're already a superhero. So now your dilemma is this: What will your costume be this Halloween?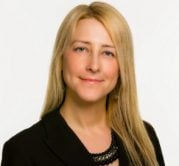 Michelle Shapiro has more than a 15 years of experience in the banking industry to her role as Financial Services Industry Expert at Hyland Software. Her mission is to share ...
Web: www.onbase.com
Details