Conducting a deep digital transformation
Did the Rubber Meet the Road?
So many financial institutions have been focused on creating that ultimate digital experience – the focus was on design elements, process improvement, and an investment in technology components. So, how is all of this panning out in today's environment? It has been challenging to say the least; while there is certainly the intent to serve consumers digitally, the execution of the strategy does not live up to the promise. No, the rubber is not meeting the road!
Are We Truly Digital First?
My friend Jason says it best when he states, "Don't come to me with more people to solve a digital first challenge, figure out a way to reduce the amount of people to solve the problem." That is a digital first mantra that should drive your digital transformation.
Let us start by answering some basic questions:
Can the consumer open an account digitally?
Can the consumer apply for a loan without human intervention?
Can we decision the account/loan through automation?
How can the transaction be completed/fulfilled without paper?
Can the account be serviced digitally?
Defining Real Objectives & Measures of Success
Here are five objectives and suggested measures of success:
Digital should deliver on the promise of ease; you measure this by a goal of 99%+ completion of the application. If it was easy and convenient, the applicant should have no problems.
Digital should be fast; our goal should be to ensure that it does not take more than five minutes to open a new account. Maybe four minutes? Can we do it in less than three minutes?
Digital should be efficient; we do this by ensuring that we simplify the process and even minimize the number of (system) calls to complete a transaction.
Digital should ensure correctness; there is no need to keep going back to manually check the completeness and correctness of transactions – how about a service level of above 99.5%.
Digital should ensure independence; can we minimize the amount of people that may be required to complete the online task (application). How about a goal of less than 1%?
We do not even need to look at Amazon. Think about those small retailers who have implemented electronic commerce – every single one of the objectives listed above are achievable. Else, you would not call it electronic commerce.
Simplifying the Ask
When we have a conversation with the CTO/CDO/CIO, here is what we should be asking for:
Automate repetitive processes, and digitize as much as possible
Build our brand in the digital world
Find, engage, and serve consumers digitally
Our employees should be digitally savvy and become digital mentors
Systems we install HAVE TO integrate, reduce those one-off islands
The insight garnered should be organized and shared
We have to be agile, adapt to change, and keep improving
Digital has to drive real ROI. Think about our long-term strategy – can we support our current growth strategy through branch growth? How many more consumers can a physical branch support through the correct application of digital? Can we boost the adoption of financial solutions to the consumers we serve? Could we scale to more with our current infrastructure? Can we do more without adding people?
What We Have & What We Need
Our current technology infrastructure includes these key components – a core banking system, digital banking platform, LOS/AOS, self-service, contact center, payments processing, databases, reporting, and consumer messaging.
Progressive financial institutions are beginning to add an API tool kit, biometrics – for those we serve and for us internally, RPA for those repetitive tasks including complex repetition, AI to do even deeper thinking, analytics – for real-time queries to predictive to even prescriptive, omni-channel scheduling because time is money, and a focus on everyday payments – remember, our brand can be carried in our consumer's pocket.
Our people need to be empowered; we have to focus on educating them beyond just knowing the products we offer. To be appreciated as mentors, our people need to be looked upon as wise financial counsellors, who are empathetic and digitally savvy. Consequently, all our channels (especially our people channel) need to be selling those we serve on the access and availability we provide. Yes, digital provides 24×7 access.
Avoid the Charlatans & Some Cardinal Sins
Many digital transformation initiatives promised us the world and so much more. You know who they are – take a look at their initiatives, they have fallen way short of what they promised. All those books, all those articles, all those promises – clearly false.
Also, do not tolerate your contact center or branch team telling you that they are unwilling to pick up the phone to help a consumer out with an application because it will mess up their performance statistics.
And, please do not fall for cool. Seamless is a journey, not a destination – we keep improving.
Driving Digital Success
Your digital success is a journey and will be driven by a step-by-step approach. Focus on fulfilling journeys for the many personas you serve across multiple channels. So, in no particular order, define personas, identify journeys, and think about mapping these across channel.
Think digital first (independence) as you chart these journeys. And while you do enhance your digital speak, remember that "Ohana" feeling of family. My friends from Hawaii say that digital is cool as long as your warmth comes through.
Send me a note (sundeep@digitalcredence.com) if you want to join a digital readiness roundtable discussion with a dozen of your peers (this group is rocking digital). Also, remember my friend Jason – he is looking for someone to drive his technology transformation. And do let me know how your journey is going. Wishing you the very best through these trying times.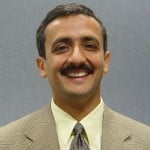 Sundeep has been assisting financial institutions with their omni-channel strategies - a more effective branch, a better online experience, & great consumer engagement. He is the author of an online ...
Web: www.digitalcredence.com
Details