CUInsight Minute with Alyssa Angurio – August 12, 2022
Our favorites from the week in sixty seconds.
Welcome to the CUInsight Minute, sixty seconds from our Community and Marketing Coordinator Alyssa Angurio with our favorite reads from the week.
Mentioned:
The Credit Card Competition Act pours salt on a wounded economy
by CAROLINE WILLARD, CORNERSTONE LEAGUE
It was the Senate bill heard round the credit union movement. On Thursday, July 28, Sens. Roger Marshall (R-Kan.) and Dick Durbin (D-Ill.) introduced legislation that would create new mandates on credit card issuers, affecting financial institutions across America.
Known as the Credit Card Competition Act, the bill would require covered credit card issuers to add a second network to their customers' cards, allowing them to choose only from certain options set by the Fed.
We all remember the first time Sen. Durbin began his assault on interchange back in 2010, when he slipped the Durbin Amendment into the Dodd-Frank Act, capping interchange fees on debit card transactions for financial institutions with $10 billion or more in assets. The Federal Reserve approved a cap of 21 to 24 cents a transaction, down from an average of 43 cents that had been previously charged. [read more]
How your credit union can gain social media followers
by MARK ARNOLD, ON THE MARK STRATEGIES
"We need more social media followers."
I've heard countless credit union leaders say this during meetings. But it's one thing to know you need followers and another thing entirely to gain those followers. So, how can credit unions solve this vexing problem?
Here are five action items to get you started. [read more]
Internationally acclaimed thought leader, organizational psychologist and #1 best-selling author of The Impulse Factor and Domino: The Simplest Way to Inspire Change, Nick Tasler will spend time with us discussing how leaders can apply a simple decision framework for transforming seasons of change into periods of unprecedented growth.
We'll talk about…⁠
Constructing building blocks of growth and innovation at your credit union⁠
Driving ideas towards strategic growth ⁠opportunities
Key measures that provide insight and direction into member growth and retention⁠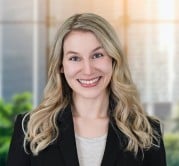 Alyssa Angurio is the Community & Marketing Coordinator at CUInsight.com, the leading digital trade publication serving credit unions. Alyssa oversees the valued Community of thought leaders and industry experts who ...
Web: https://www.cuinsight.com
Details