CUInsight Weekly Minute with Jen McFadden – September 16, 2022
Our favorites from the week in sixty seconds.
Welcome to the CUInsight Minute, sixty seconds from our Director of Marketing, Jen McFadden with our favorite reads from the week.
Mentioned:
People need people: the bridge of connection
by TANSLEY STEARNS, COMMUNITY FINANCIAL CREDIT UNION
I recently moved my family across the country for a job change. Throughout my career, as I shaped a path toward my current role, I accepted positions in different parts of the country, so moving is not new. However, as with many hard things, I tend to pack relocation details deep into my memory's basement. (read more)
The top 3 myths about moving to the cloud
by DOUG VANDERPOOL, TRELLANCE
The cloud promised to change the technology landscape when it went mainstream in the early 2000s, offering the potential to reduce the burdens of data storage, hardware investments, and scaling web services. As it gained momentum in the business world, the financial services sector wasn't quick to follow suit. (read more)
To the experience age, and beyond: gratifying members in a digitally dominated world
by CHARLIE PETERSON, ALLIED SOLUTIONS
We live in a very fast and digitally dominated world – welcome to the Experience Age. The faster and easier we can get anything, the faster and easier we want EVERYTHING. Missed your favorite show last night? Talk into your remote to access it on video on demand today. Want to learn what the newest meme stock is? A quick search on the Reddit app will tell you. What do both examples have in common? (read more)
* Join us for a free webinar – Driving Member Engagement & Growth during Uncertain Times with AI: A Case Study with Atlantic FCU – on Wednesday, September 21st! Click here for more.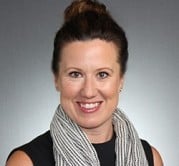 Jen McFadden is the Director of Marketing at CUInsight.com. She crafts CUInsight's marketing strategy and oversees brand identity, campaigns, and other marketing efforts. She began her credit union ...
Web: https://www.cuinsight.com
Details