Don't market your products, market a partnership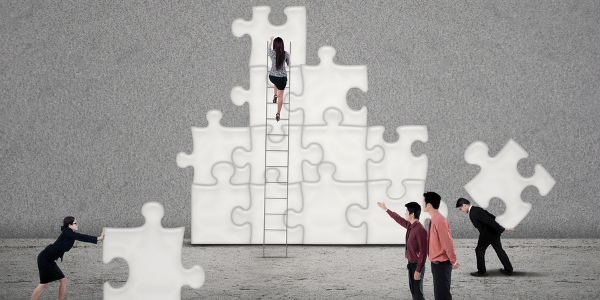 Most credit unions these days – or even most companies – predictably promote their products and services, hoping to connect with their audiences with their fine offerings. But today most credit unions offer the same products and services, as technology has leveled the playing field for many. So what do they do to differentiate themselves?
Yes, there's that above-and-beyond service thing. And, yes, there's that you're-a-member-of-a-non-profit fact. Oh, and there's also that we-don't-charge-exorbitant-fees-like-our-colossal-competitors item. These are all worthy attributes of a credit union for today's consumers looking for a change – and could play a big part in them joining your FI. But over the time, there has to be something more tangible for your members to grasp. So start "marketing a partnership" that's long lasting.
So what does marketing a partnership mean to a community or a SEG? A credit union taking on this strategy must position its prospective members as preferred partners, ensuring preferred treatment with preferred programs. Credit unions today can smartly position themselves in this manner as a member's or community business as their:
Educational partner
Community partner
Resource partner
Business partner
Financial solutions and benefits partner
To fulfill this strategy, credit unions must give value, time, and support. Never ask a question that gives you a 50 percent chance of getting the response: "No."
But in many cases, "no" rarely means "no." It really means: "Convince me." So don't ask for anything; offer everything. Replace: "Can we" with, "We can." And keep things simple. And don't forget to build the right relationships. Above all, have fun with your partners.
The secret here, though, is to build those partnerships through a compelling brand that creates emotional connections. As Customer Love author James C. Penney says, "It's the service we are not obliged to give that customers value most."
So start offering what no one else offers, such as a credit score management (CSM) seminar or webinar. This example of an educational offering helps members:
Learn how to manage, protect, and raise their credit score
Learn what impacts their credit score and how their credit score impacts your credit union
Learn what hurts their credit score
Learn what to do to raise their credit score
Learn what to do to lower their monthly payments
Learn how to eliminate high-interest rate credit cards
To enhance the credibility of your educational offerings, provide real-life examples like how your credit union helped a 26-year-old member raise their credit score from a 573 to a 728 in four months or a 40-year-old member increasing their score from 656 to 712 in less than a month or a 53-year-old member going from a 558 to a 673 in two months. This practical messaging turns your offerings into a reality, to which your members can relate.
Offering a free credit score analysis (CSA) with personal consultations is also an ideal way to market a partnership with your members. Not only do these CSAs build a better connection with your member, they are bona fide revenue-generating business opportunities. For example, one credit union conducted 827 CSAs and captured 574 loan opportunities.
Here are some other offers that promote a partnership with your members that enhance your credit union's value:
Auto Referral Program:  Refer an auto loan and get $100
$____ Refinance Challenge:  Refinance your auto today and we will give you $100
Preapproval Program:  We will put $100 in your account when your loan closes
Preferred Partner Lending Program:  Get 1/2% discount with CD&L and Gap and 1/2% with payroll direct deposit and automatic loan payment
Match or Beat Program:  We will match or beat your rate (must qualify under credit union underwriting guidelines)
You can also offer a preferred partner program to add value:
Quarterly Lending Promotions
Get a new auto loan or refinance an auto from another financial institution with the credit union and you will automatically be entered for a chance to win…when the loan closes
60" flat screen television ($1,200 Value)
$_____ CASH toward your new loan
Apple iPad ($700 Value)
MacBook Pro Laptop Computer ($2,000 Value)
You can offer a Preferred Preapproval Package for another value add:
Get preapproved for your auto loan before you go shopping and get $100 when your loan closes!
Prequalified for special GAP and Warranty Insurance at a value of $_____
1/4 % discount rate with payroll direct deposit and checking w/ e-Statements
1/4 % discount rate with automatic loan payment
1/2 % discount rate with CL&D and GAP
Most businesses are genuine in their efforts to better connect with their audience. Some go about it in precisely the wrong way telling people how great they are. Others nail it by telling their audience how they can improve their lives through real-life anecdotes and examples, providing, as James C. Penney says, "…the service we are not obliged to give that customers value most." That's where the true partnership lies.
What are you doing today to create a long-lasting partnership with your members and businesses in your communities?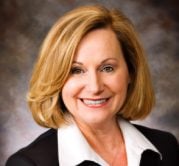 Celeste Cook is founder and President/CEO of cuStrategies, LLC, which provides strategic planning services, consulting services, and training programs to the credit union industry. She is also a keynote ...
Web: www.cu-strategies.com
Details