Everyone's to blame (but no one is accepting responsibility)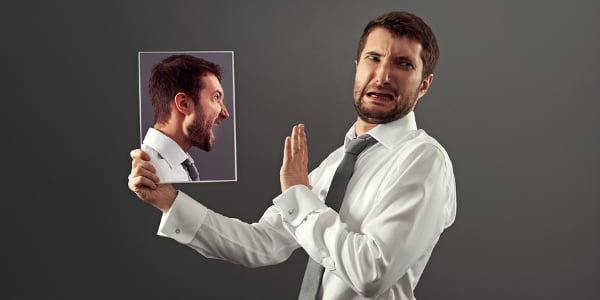 Across the past 15 years something I've witnessed repeatedly while helping credit unions with strategic, leadership, and culture initiatives has troubled me:  Actions that people in leadership positions take that consistently lead to people focusing energy on things that don't support the success of the credit union—things that generally don't really matter and serve only to distract everyone from the important work they should be doing.
Frankly, I've had enough. I will no longer keep my thoughts on these disruptive behaviors to myself. It is time to get real about the most crippling factor for many of today's credit unions, and to assign the blame squarely where it belongs—on everyone involved.
Chances are that by now (if you are still reading) you know where this is headed. Though I doubt that the key actors in situations like the ones described here are willing to recognize, let alone acknowledge their role.
Here's the general situation.
A credit union in your state (I'm relatively certain there is in fact at least one in every state) has a Board that includes several leaders who have devoted many years to the job. They have collectively created a great deal of success, but the Board is evolving and power struggles are emerging—some overt, some covert, some intentional, and some unintentional, but all detrimental.
Stated bluntly (and perhaps overly simplistically) the problem is caused by people who don't understand that the most important role of a leader is knowing when to pass the reins to those who can take the organization further than they are capable of envisioning.
This behavior manifests in posturing at Board meetings, in parking lot conversations before and after Board meetings, in private one-on-one conversations between Board members, in stating dissenting opinions that are incongruent with Board decisions, and in Board member conversations with senior leaders of the credit union.
The fact is that this kind of behavior occurs regularly in credit unions across the country, it is a serious distraction from the work that the Board and leadership team should be doing, and it must be addressed.
But the answer isn't simply to blame the person who is causing the problem: For this problem to exist everyone is complicit because they are not blind to what is happening, but they are not taking responsibility to change it (thus the title of this post).
So what can you do to get things back on track?
Everyone needs to acknowledge that a problem exists and that they have a role in fixing it. It starts with recognizing the detrimental impacts that such behavior is creating on the operations of the Board.  Next, everyone needs to accept personal responsibility and take both individual and collective action to address the problem.  Securing whatever support is necessary to fix the problem, such as a facilitated dialogue or personal leadership coaching, is the final step.
As the process evolves, here are some specific personal actions that can be taken by everyone involved to improve things:
1. Assume good intentions—respect the fact that people do the best they can and that they do not generally act maliciously to undermine other people or the credit union. Personally accept the leader's responsibility to behave with good intentions and grant everyone the expectation of good intentions.
2. Agree to take concerns to the source—talking with everyone but the person with whom you have a problem is self-serving and will never solve the problem. You've got to talk with the person with whom you have the problem and mutually agree to find a way to work it out.  Sometimes the only way this can be done is to include an independent third party who can facilitate the conversation. In other cases one or both of you might benefit from some one-on-one coaching.
3. Refuse to talk about things you cannot change—when someone comes to you with their concerns about someone else (or a problem you are not directly involved with), remind them to take it to the source and be firm about not engaging in further conversation. It not only distracts you from the job you signed on to do, but it rewards exactly the wrong behavior and thereby perpetuates it.
4. Commit to always build capacity—recognize that there comes a time when your best contribution can be made by stepping aside and supporting the next generation of leadership. It doesn't devalue you or your contributions, it merely allows you to make an even bigger longer lasting contribution. And don't forget to always build the capacity of the entire Board to help them work together more effectively.
5. Agree to disagree and move on—there will be times when you do not agree with the decisions being made or with the opinions being expressed by others. But  in a functioning Board your concerns will have been heard (assuming you are speaking up and making them known in the proper forums). Once decisions are made, support them, act like a grown-up, and move on, and when necessary agree to disagree while respecting everyone's right to have their own opinion.
No doubt some of these comments will sting a few readers of this post.  That is in fact an intentional outcome—if it feels to close to home, then you have a responsibility to address it personally and at the Board level to ensure that everyone is committed to making things better.
The simple reality is that in the dynamic world of financial services today it's an all hands on deck situation to ensure the very survival of your credit union—there is just no time for playing the blame game or for not stepping up to the responsibility you accepted with your position.
Dr. Michael Hudson started his first business when he was just 7 years old...riding his bicycle from house to house selling greeting cards and holiday gifts. Since then he ...
Web: michaelhudson.com
Details